I bought a giant box of pears last week, so here's another recipe with pears in it. This time we are making jam! This is (just like last week's recipe) a very easy recipe.
I used very small pears (as you can also see from the pictures) and it was therefore not necessary to remove the core housing. If, on the other hand, you use large pears with a large core housing, it may be necessary to remove it before the pears are cut into cubes. In addition, the pears should be cut into small pieces so that the jam becomes deliciously creamy as the pieces keep their shape quite well even after being cooked.
Eat the jam on breakfast bread, waffles, or oatmeal!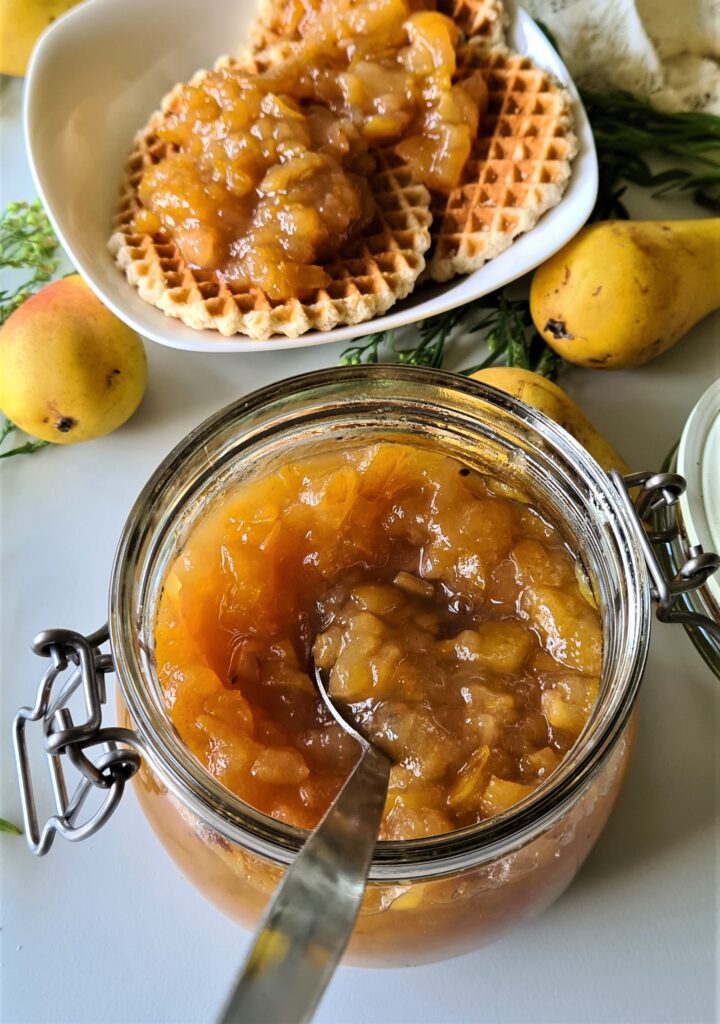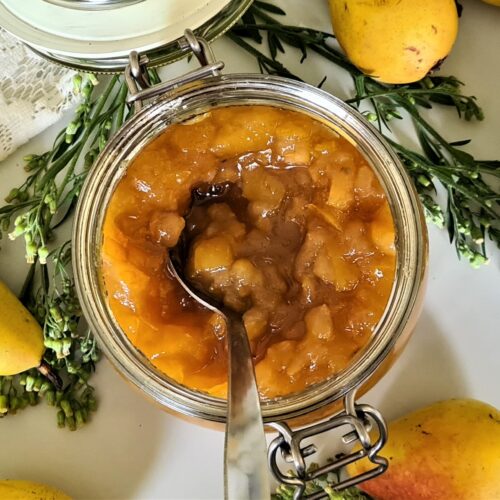 Pear Jam
Ingredients
1.5

kg

pears

400

g

sugar

2

dl

freshly squeezed lemon juice

from 5-6 lemons

1

cinnamon stick

1

tsp

atamon
Instructions
Rinse the pears, remove the stem and core (if the pears are large) and cut the pears into small pieces

Mix pears, sugar, and lemon juice in a saucepan and place in the fridge overnight (or a minimum of 8 hours)

Put the cinnamon stick in the saucepan and cook the jam for about 40 minutes until it thickens

Remove the cinnamon stick from the jam

Blend the jam if it is still too lumpy

Rinse the jam jar with atamon and put the jam in the jar

Close the jar and let the jam cool before serving it