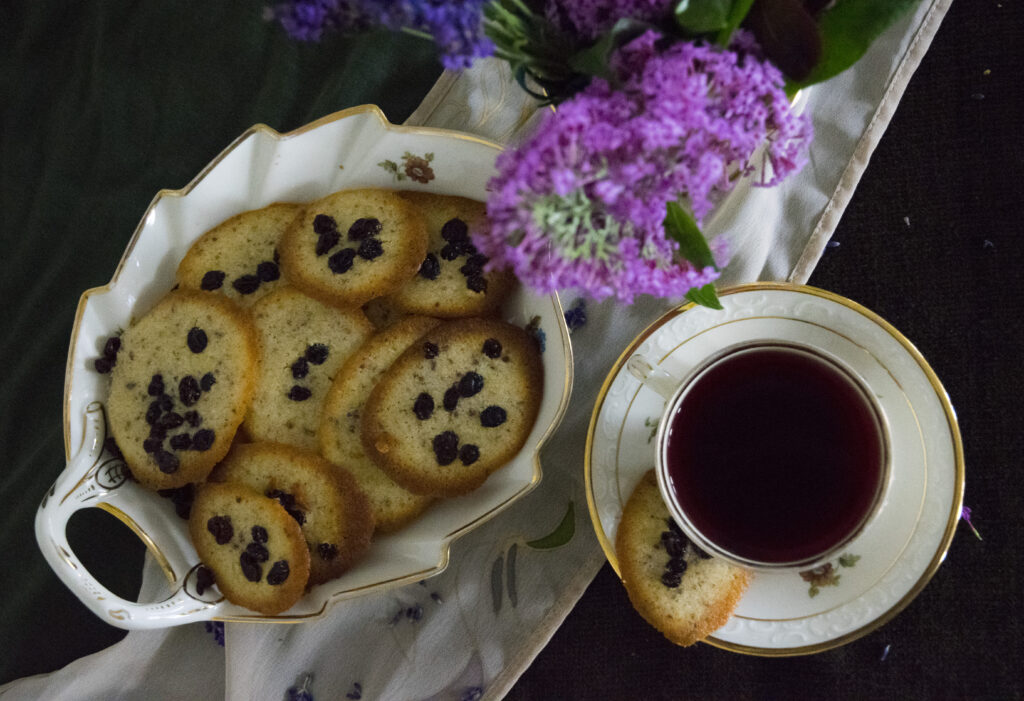 This is one of the recipes from the old Danish Recipe book, I wrote about earlier. Most of the cakes in the book are very simple, and this one is no exception. It is made of egg, butter, flour, sugar, milk, and currant. I have alternated the recipe a little in order to make it vegan – using vegan butter instead of normal butter, vegan milk instead of normal milk, and flaxseeds instead of eggs. The cookies are very crisp and sugary. I assume that is why they use currant and not raisins.
When I first saw the recipe I was intrigued, since I didn't know what currant was – you can't find them easily in the supermarked. But after reading on wikipedia I came to the conclusion that it is a type of raisin from a specific sort of grape. They are a little smaller than normal raisins and has a more bitter taste. And it is a quite common ingredient in traditional British baking goods, since it was imported to Great Britain before sugar became available back in the 18th and 19th century. I assume that the person why made the recipe has drawn inspiration from the British afternoon tea and that this is the reason it is part of a Danish pastry, since this cookie is probably supposed to be consumed with tea. The grape was originally mainly produced and exported from the Greek island Zakynthos. I love travelling to Greece, where I have been many times with my family, which made this recipe extra special to me.
Since the recipe is so old, it did not say how much the oven should be on, instead it said that it should be at "medium heat". So I had to guess regarding the temperature.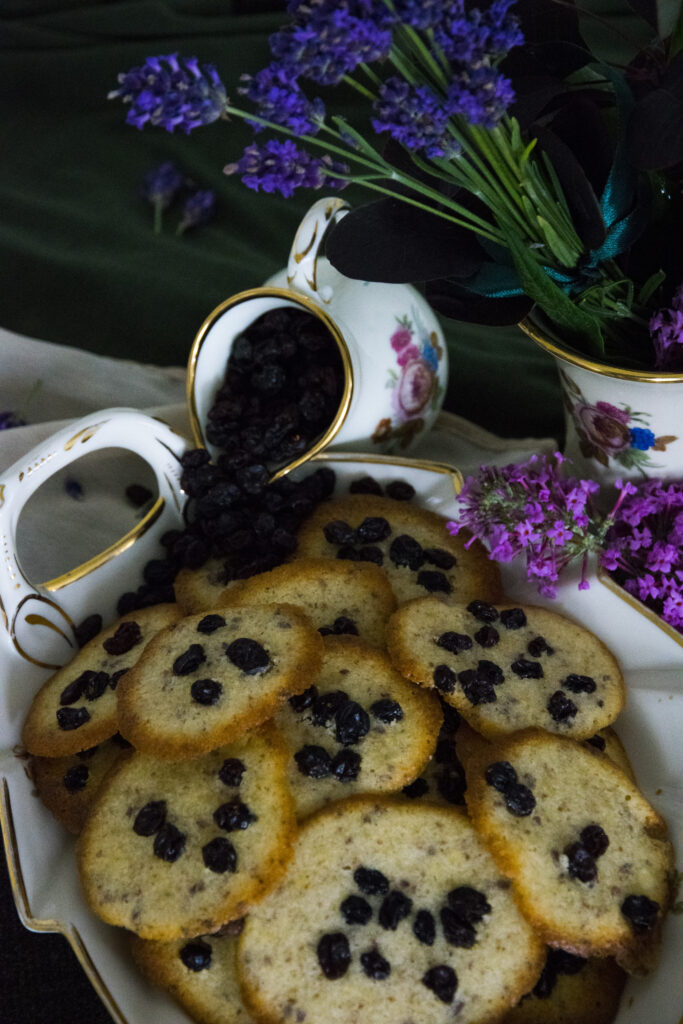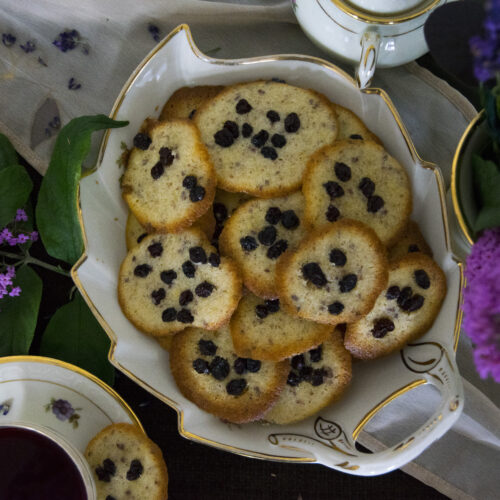 Currant Cookies
Ingredients
2

tbsp

flaxseed

5

tbsp

water

125

g

vegan butter

room temperature

125

g

sugar

½

dl

vegan milk

125

g

flour

75

g

currant
Instructions
Blend flax seeds and soak them in water for 5 min

Whisk butter and sugar fluffy together in a bowl

Whisk flaxseed and milk together in another bowl

Mix the contents of the two bowls together

Pour the flour in the dough and stir until the dough is uniform

Spread lumps of dough (the size of a teaspoon) on baking paper. As the cookies will flatten out, leave a good distance between the blobs (approximately 3 cm between each)

Put as many currents on top of each lump of dough as there is room for (6-10 pcs)

Bake the cookies in the oven at 175°C for 10-15 min