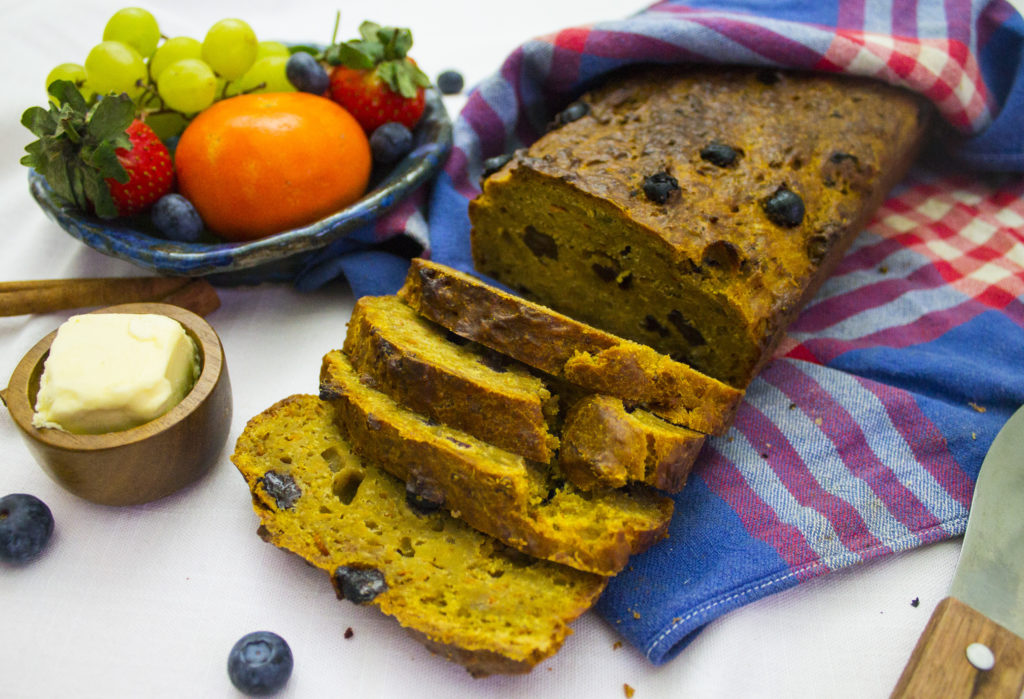 This is an attempt at a healthier carrot cake, perfect for your New Years Resolutions! The cake consists of sweet potatoes and bananas instead of sugar, which give a hint of sweetness without being as sweet as granulated sugar. The cake unfortunately still contains a lot of butter, which would be nice to eliminate in a later version!
The sweet potatoes and carrots are fried on a pan in order to remove some of the moist in order to avoid a sticky cake, which never becomes fully baked.
The cake reminds a little of a banana bread or a loaf. It might therefore also be enjoyed in slices with some butter on top.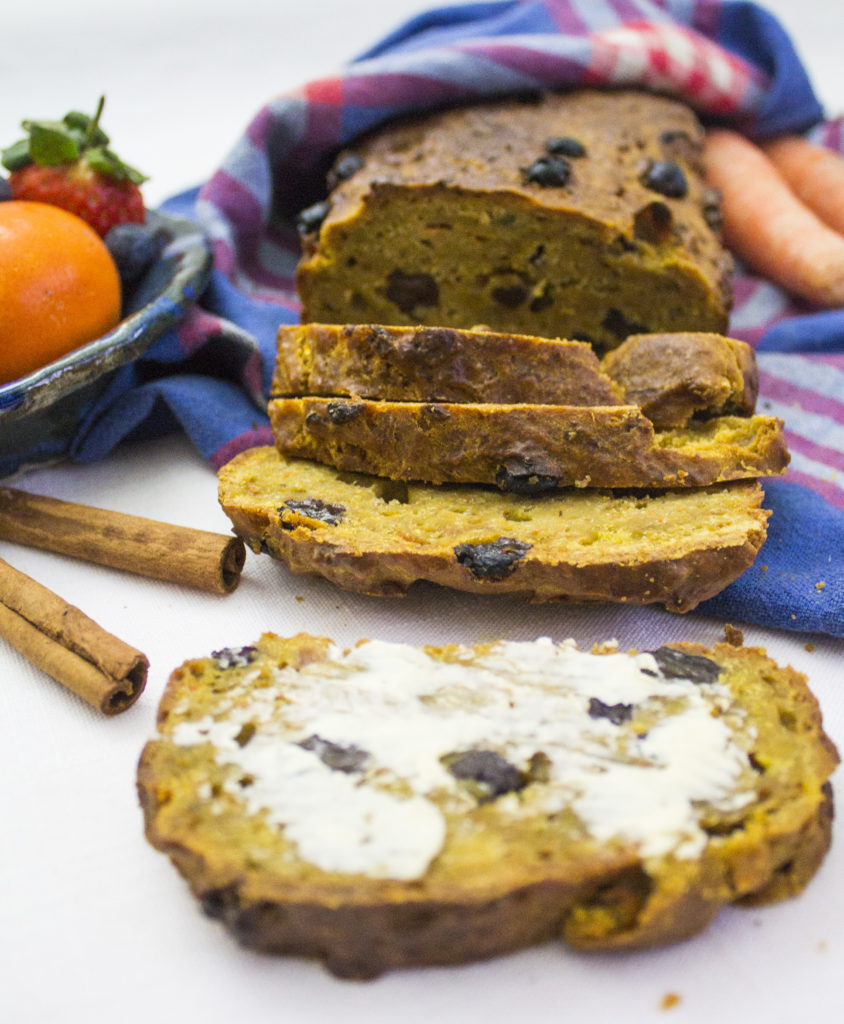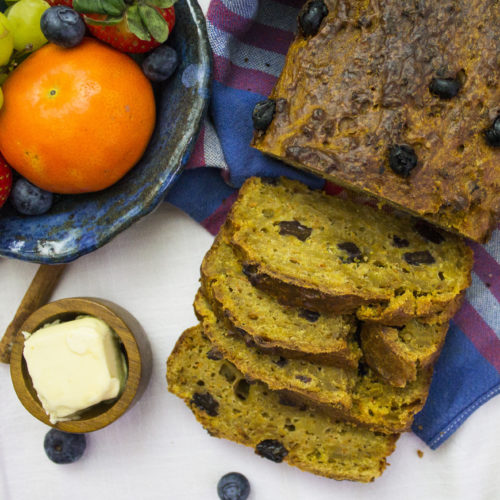 Carrot Cake with No Added Sugar
Ingredients
3

eggs

1/2

banana

about 50 g

4

tsp

cinnamon

grounded

3

tsp

baking powder

1

tsp

salt

300

g

carrots

4

tsp

fresh ginger

freshly garnished

200

g

sweet potatoes

200

g

butter

350

g

flour

2

dl

raisins

about 130 g
Instructions
Beat eggs together in a bowl

Whisk cinnamon, baking powder and salt with the eggs till there are no lumps

Smash banana and put it in the dough

Grate the carrots roughly and fry on a pan for about 10 min, add to bowl

Grate the ginger finely and pour into the dough

Peel and grate the sweet potatoes finely

Put the sweet potatoes in a pan and fry them on a pan at low heat for about 20 min until some of the moisture has evaporated and the potatoes has shrunk about 1/4 in size

Melt the butter with the sweet potatoes

Add flour and sweet potato butter to the dough and stir till the dough is even

Add the raisins and stir till the dough is even

Pour the dough into a greased bread loaf pan and bake it in the middle of the oven at 175° C for 50 min – 1 hour