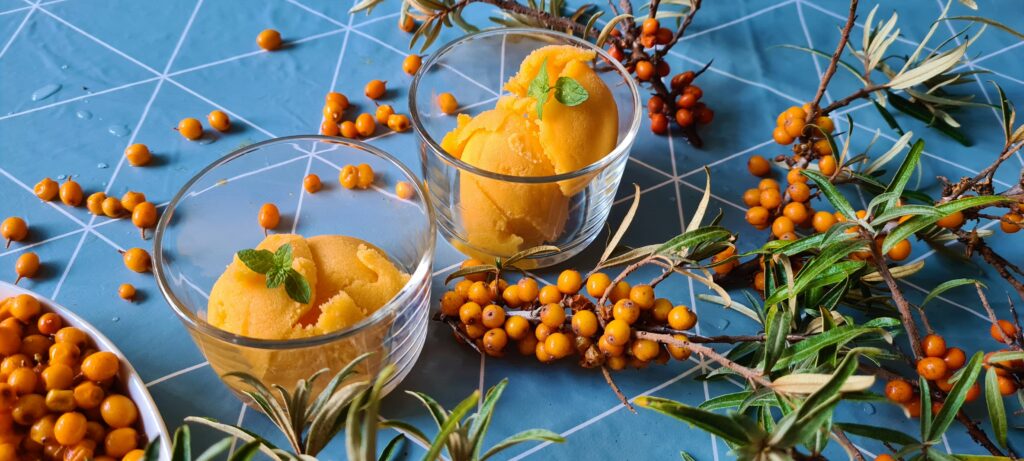 It's late summer/early autumn and that means sea buckthorn is in season!
I'm quite fond of sea buckthorn: it's fun to be able to pick them yourself on the beach, they're very beautiful and colorful and they taste delicious (and sour).
So, here is a super easy recipe for sea buckthorn sorbet – I like my sorbet very sour and therefore only add 250 g of sugar, but if you have a sweet tooth, you might rather add 400-450 g. I've compromised in the recipe, where it recommends 350 g of sugar.
This sorbet tastes great on top of homemade brownie or with chocolate ice cream.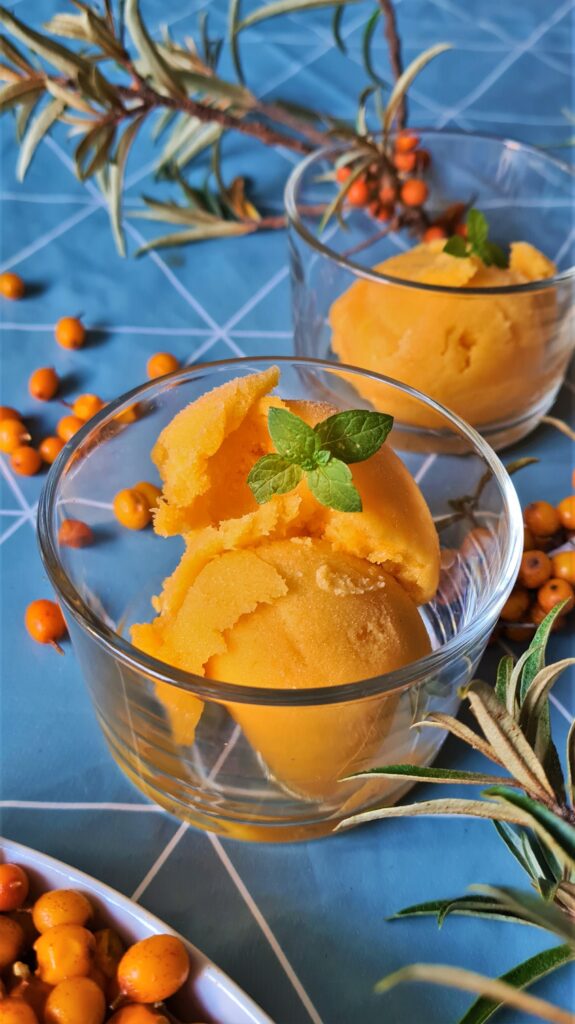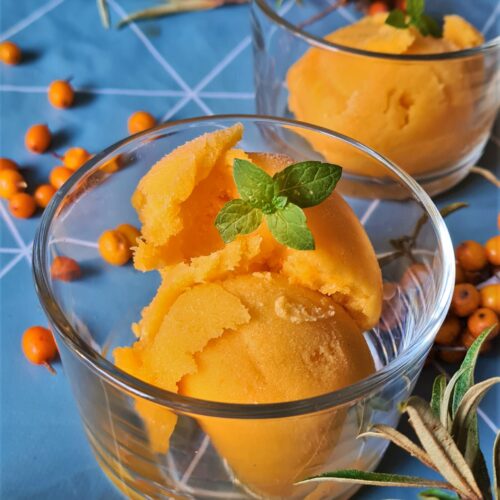 Sea Buckthorn Sorbet
Ingredients
400

g

sea buckthorn

5

dl

water

350

g

sugar

1

tsk

vanilla extract
Instructions
Boil water and sugar in a saucepan until the sugar has dissolved

Rinse the sea buckthorn and pick them of the twigs (if this has not already been done)

Pour the sea buckthorn and vanilla into the sugar solution and cook for 10-15 min until the sea buckthorn has been wrinkles and the water is orange/yellow

Pour the contents of the pot into a blender and blend until the sea buckthorn is no longer whole

Arrange a large bowl with a strainer and a cloth (cheesecloth or dishtowel) on top

Pour the blended sea buckthorn through the cloth and the strainer – use a spoon to mash the last bit through the cloth (throw out the dry matter that remains in the cloth)

Freeze the sea buckthorn juice in an ice cream maker