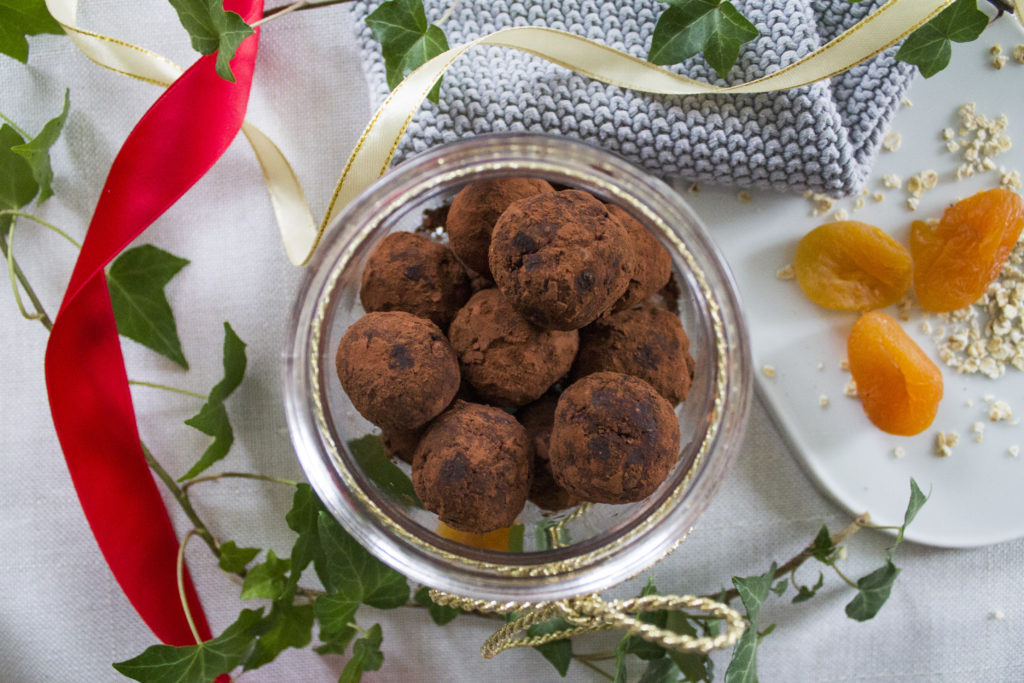 This is a type of Danish Christmas-dessert called oatmeal balls. They are super easy to make and tastes really good – who doesn't like the combination of cocoa, butter, and sugar?
This version also contains bits of chocolate and a pinch of orange. I enjoy adding a bit more orange and some apricot as well – but you can leave it out if you want a more traditional taste.
The dough can be quite tough to manage with all the butter so it is advided to use a mixer.
The balls can either be rolled in oatmeal for a more traditional taste or coconut flakes or cocoa.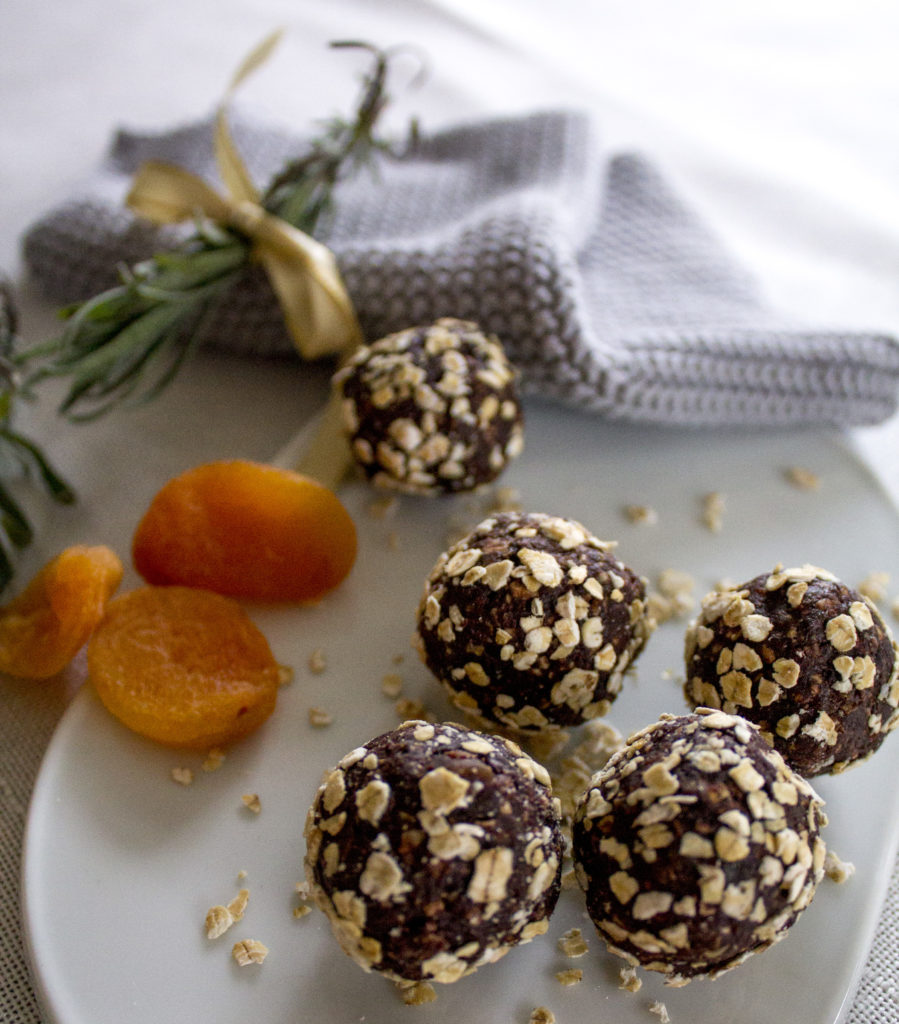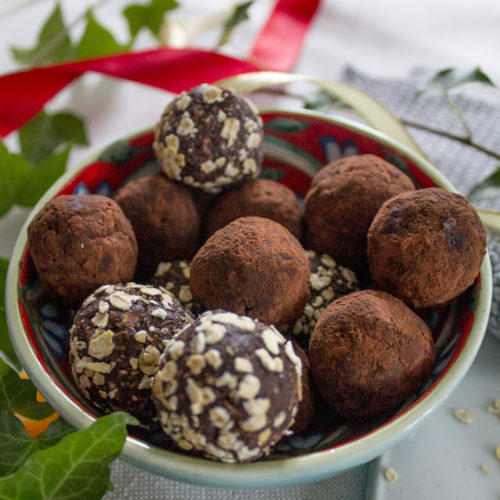 Oatmeal Balls
Ingredients
Original Oatmeal Balls
100

g

oatmeal

finvalsede

60

g

powdered sugar

4

tbsp

cocoa

1/2

tbsp

orange juice

freshly squeezed

35

g

chocolate

75

g

butter

soft

50

g

oatmeal, coconut flakes, or cocoa for garnish
Oatmeal Balls With Apricot
60

g

apricot

1

tsp

orange peel

freshly grated, from about 1 whole orange
Instructions
Combine oatmeal, sugar, and cocoa in a bowl

Chop chocolate (and apricot) and add to the cocoa-mix

Add orange juice (and peel of an orange) to the dough

Chop butter and add it. Stir thoroughly to even out the butter – make sure there are no lumbs

Roll small balls and turn them in oatmeal, coconut flakes, or cocoa

Put the balls in jars and put them in the fridge until serving