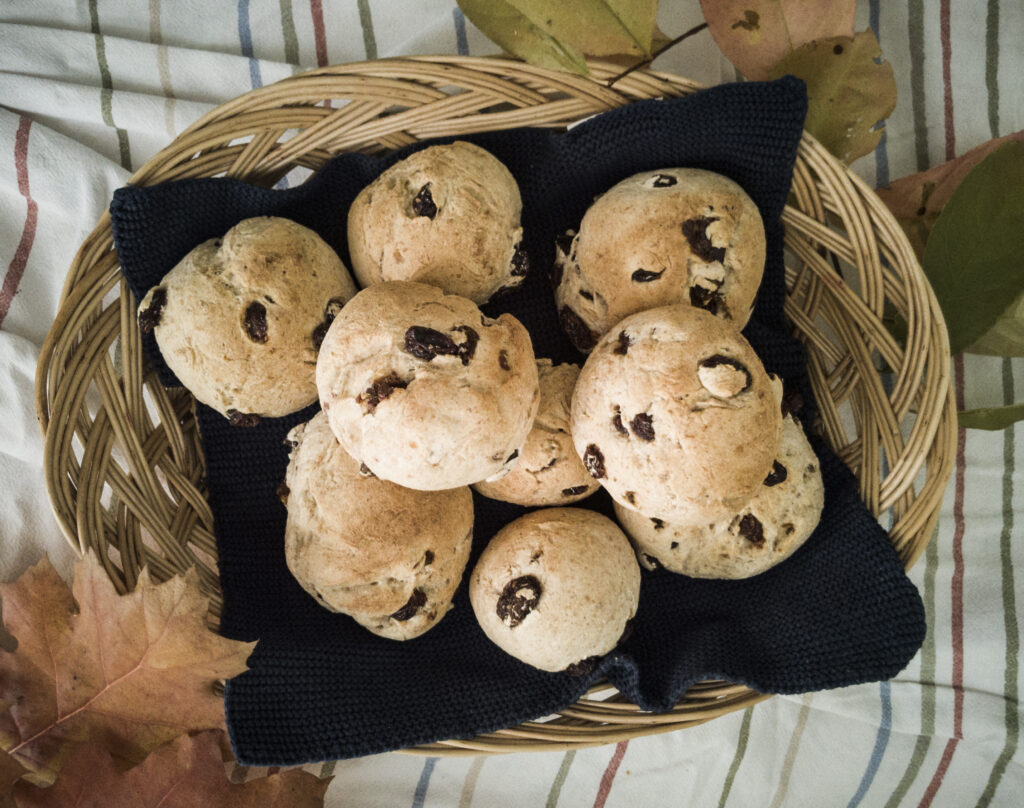 Lazy Sunday? Perfect day to eat raisin buns with some jam for breakfast or afternoon tea.
I like to use whole wheat for about 1/3 of the flour in the buns, however, you can also just use 100% all purpose wheat flour.
These buns taste best warm. Homemade buns will become dry faster than store brought buns, so remember to store them in an airtight container or plasticbag – and don't store them for more than a day or two.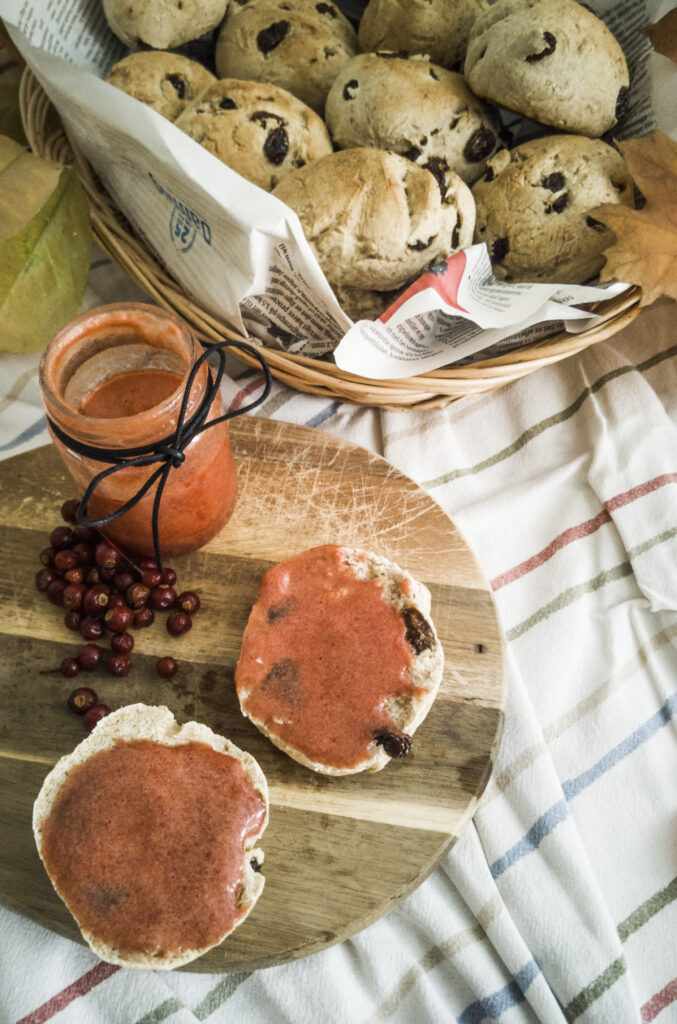 Vegan Raisin Buns
Ingredients
25

g

fresh yeast

3

dl

plantbased milk

2

tbsp

sugar

3

tsp

salt

400

g

flour

150

g

whole-wheat flour

150

g

raisins

A couple of

tbsp

plantbased milk for brushing
Instructions
Heat the milk till finger warm (it feels neither too warm nor too cold when you stick your littlefinger in it)

In a large bowl, combine milk and yeast and stir till the yeast has dissolved

Add sugar, salt, and non-whole wheat flour to the dough and stir

Add the raisins and the rest of the flour

Sprinkle the kitchen table with a bit of flour and knead the dough on the table

Put the dough back in the bowl and cover it with a dishtowel

Let the dough rise for about 1 hour on the kitchen table or during the night in the fridge

Roll 10 balls of the dough and put them on pieces of baking paper

Cover the buns with dish towels and let them rise for 30 min

Brush the buns with plant based milk and bake them for 15-20 min in an oven at 200°C
Notes
Store in airtight container or plastic bag to avoid dryness
For optimal texture: Don't store for more than a day or two
Suitable to be frozen