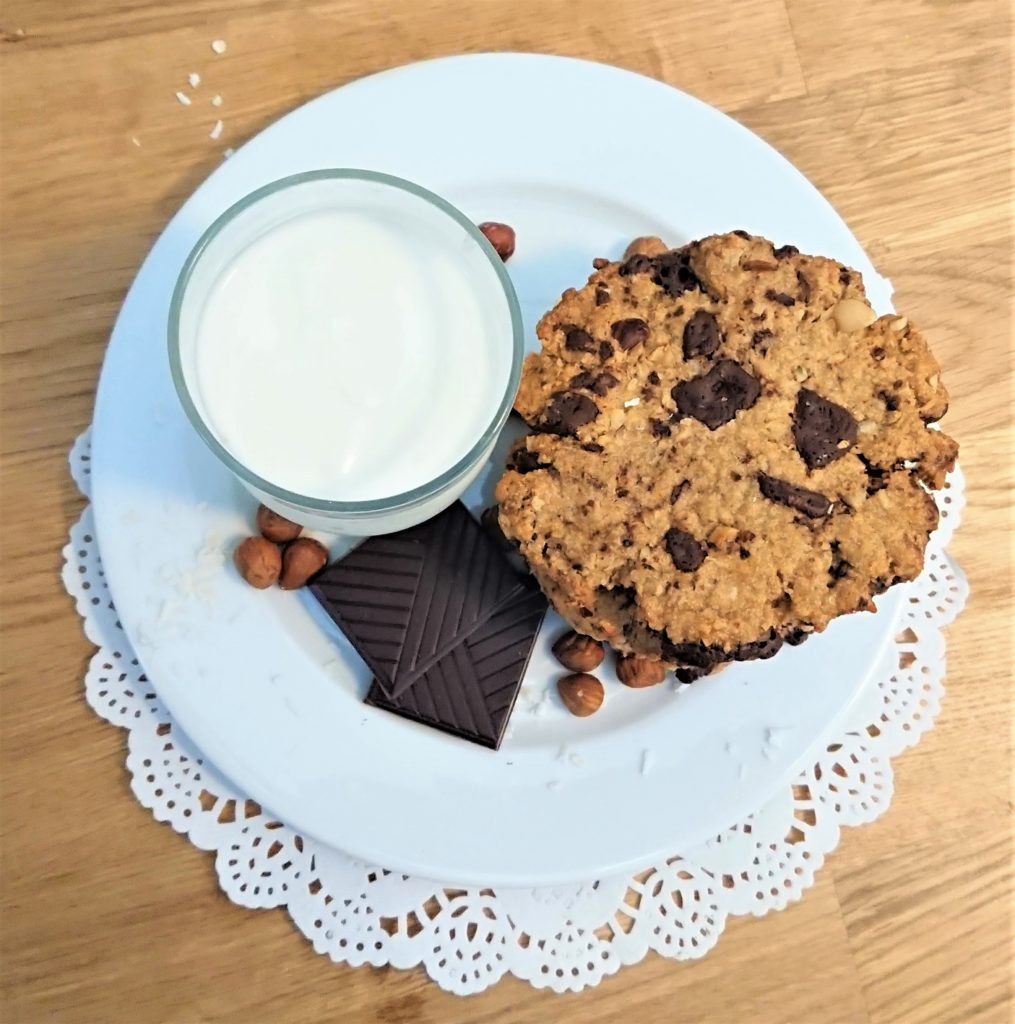 I've already made a non-vegan version of these cookies. Now, I'll share the vegan version, since I am currently vegan. The non-vegan version can be found here:
I didn't have time to take a picture of this batch, so many of the pictures are of the non-vegan version. However, they look the same, as you could also see on my instagram story a couple of days ago. The picture below is the vegan version.
The main differences between the vegan and non-vegan recipe is the removal of eggs and butter. Instead, flaxseeds are used to hold the cookie together (which the eggs would normally do) and extra baking powder is added to the dough (since eggs would normally also help the dough rise). Vegan butter is used instead of "normal" butter.
Remember to check that the chocolate is vegan, too! Since dark chocolate sometimes contain milk.
The recipe contains a fair amount of coconut, some oat and chopped hazelnuts, since I prefer the texture and taste, that it brings.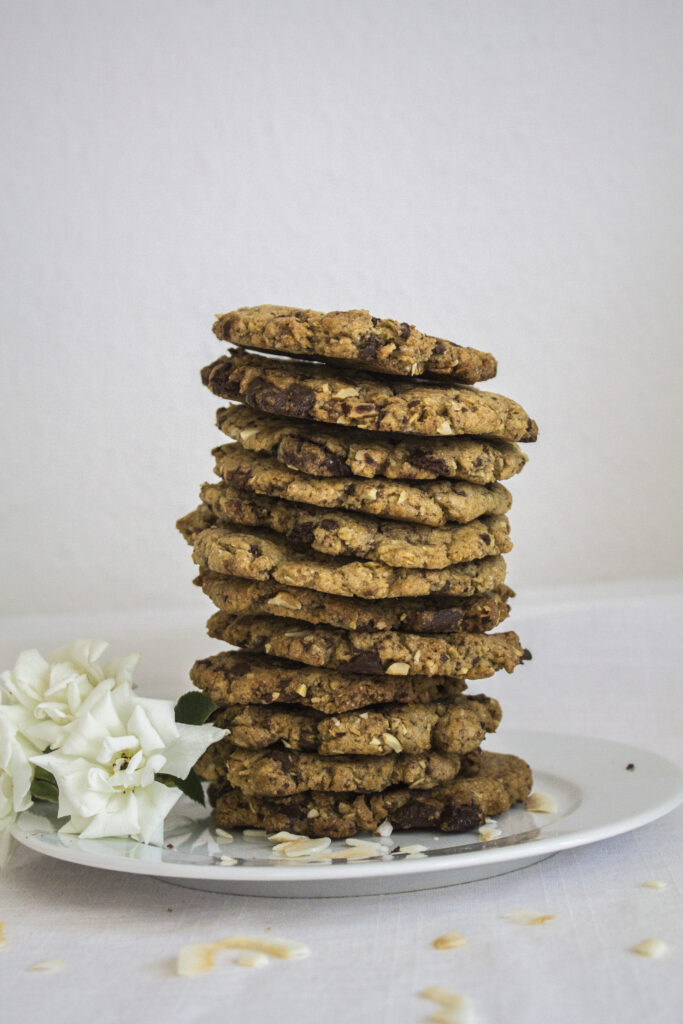 Vegan Chocolate Chip Cookies
Ingredients
2

tbsp

flaxseeds

4

tbsp

water

80

g

sugar

300

g

brown sugar

2

tsp

vanilla extract

150

g

vegan butter

2

tsp

baking powder

365

g

flour

75

g

oats

110

g

coconut

desiccated

50

g

hazelnut

150

g

dark chocolate

minimum 60% cocoa
Instructions
Blend the flaxseeds and soak with water for about 5 min

Whisk together flaxseeds, sugar, brown sugar, and vanilla in a bowl

Chop the butter and whisk it with the rest of the dough

Stir the dry ingredients in the dough: Baking powder, flour, oat, and coconut

Chop the hazelnuts (into fine pieces) and chocolate (into medium pieces) and add it to the dough

Form balls at the size of tennis balls and put them on a sheet of baking paper on a baking pan. Sqezze the balls flat either with your hand or a table spoon with some flour on the back of it (so that it doesn't stick to the cookies)

Bake the cookies in the middle of the oven at 180° C in 10-12 min