Lately, I've been experimenting with the fruits from the cornus kousa bush. The fruit has a beautiful pink color and it looks very exotic. However, it is so small, that the two seeds and the peel takes up most of the space, leaving very little fruit pulp. The peel is quite bitter, and you therefore want to remove this, if you are using the fruit in large quantities.
However, I've found that the fruit works very well in syrup – with or without peel. It adds a nice sweet (and a bit bitter) taste to the sugar.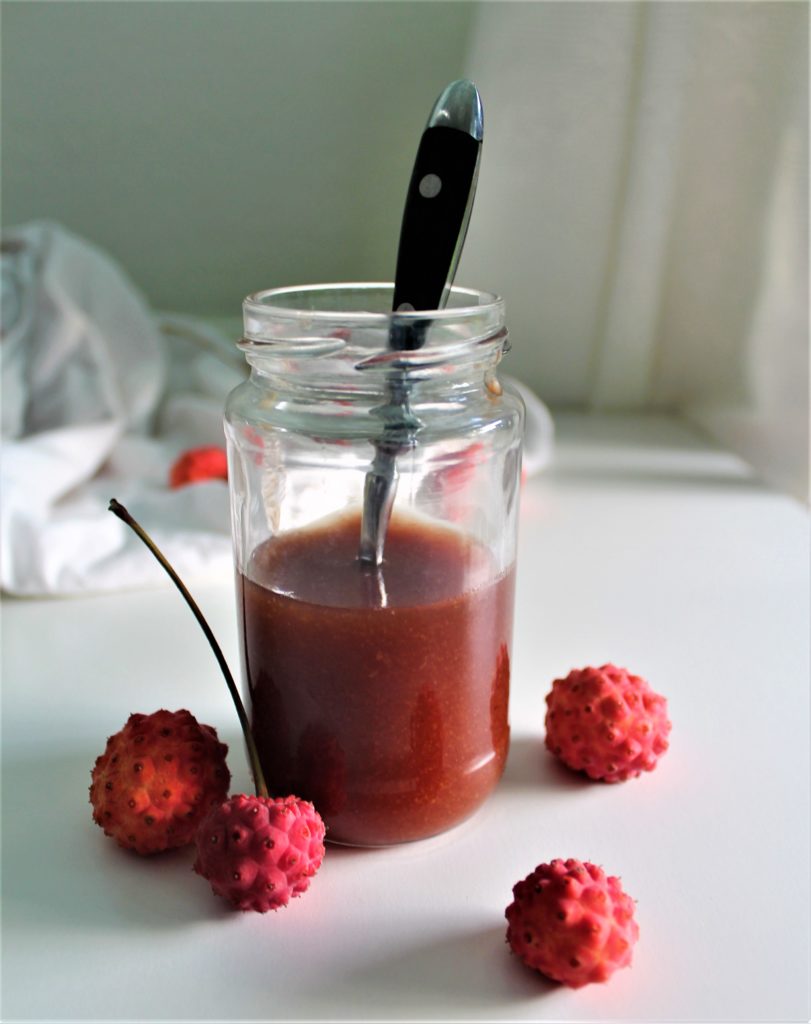 And what better way to consume syrup than on a hot sweet crêpe (or thin pancake, if you will) on a Sunday?
So, here's a recipe for both. And don't forget to serve it with lots of fruit!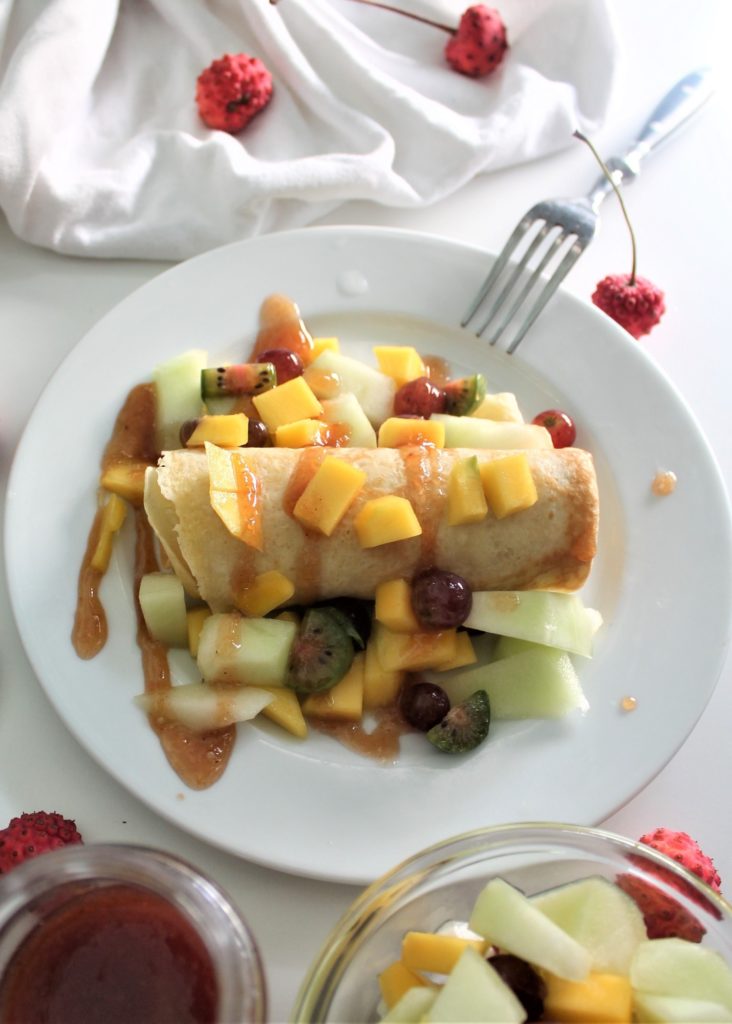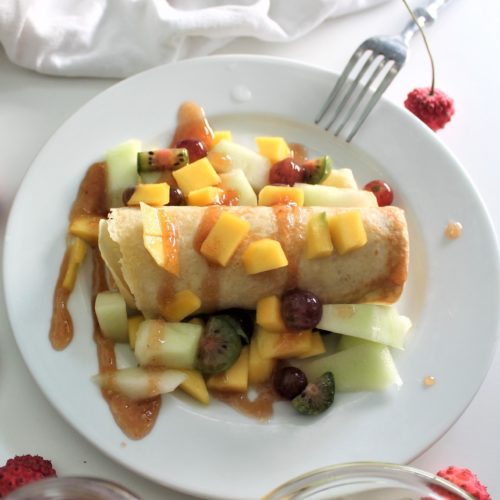 Sweet Crêpes With Syrup
Ingredients
Pancakes
5

dl

whole milk

3

eggs

1

tbsp

sugar

1/2

tsp

lemon juice

freshly squeezed

A pinch of salt

250

g

flour

12

g

butter

when frying the pancakes
Cornus Kousa Syrup
2

dl

sugar

2

dl

water

250

g

cornus koursa fruits

4

tsp

lemon juice

freshly squeezed

2

tsp

vanilla extract

1

tsp

cinnamon

minched
Instructions
Pancakes
In a bowl, whisk together milk, eggs, and sugar

Add the salt and lemon and flour – use an electric beater to whisk out the lumps

Add a teaspoonfull of butter on a pan and heat the pan

Make sure to spread the butter onto the pan by tilting it. Then add a ladlefull of pancake mix to the pan

Flip the pancake with a spatula when it has become lightly brown beneath

When the pancake is lightly brown on both sides, move it away from the pan

Add a new spoonfull of pancake mix – add new butter for every other pancake
Cornus Koursa Sirup
Heat water and sugar in a saucepan till the sugar has dissolved

Add the lemon, vanilla, and cinnamon to the sugar-water

Add the fruits to the syrup and let simmer on medium heat with the pan wearing a lid. Simmer till the syrup has thickened (at leased 20 min) and shrinked into half the size

Pour the syrup through a strainer into a jar, removing the peel and seeds of the fruit in the process

Close the jar and let it tool
Notes
You will make about 2 dl of syrup
I prefer the sirup to be a bit bitter, which goes well with very sweet fruits and crêpes. However, if you prefer a very sweet sirup, you should use 350 g cornus koursa fruits and then peel them instead of cutting them in halves before adding them to the syrup