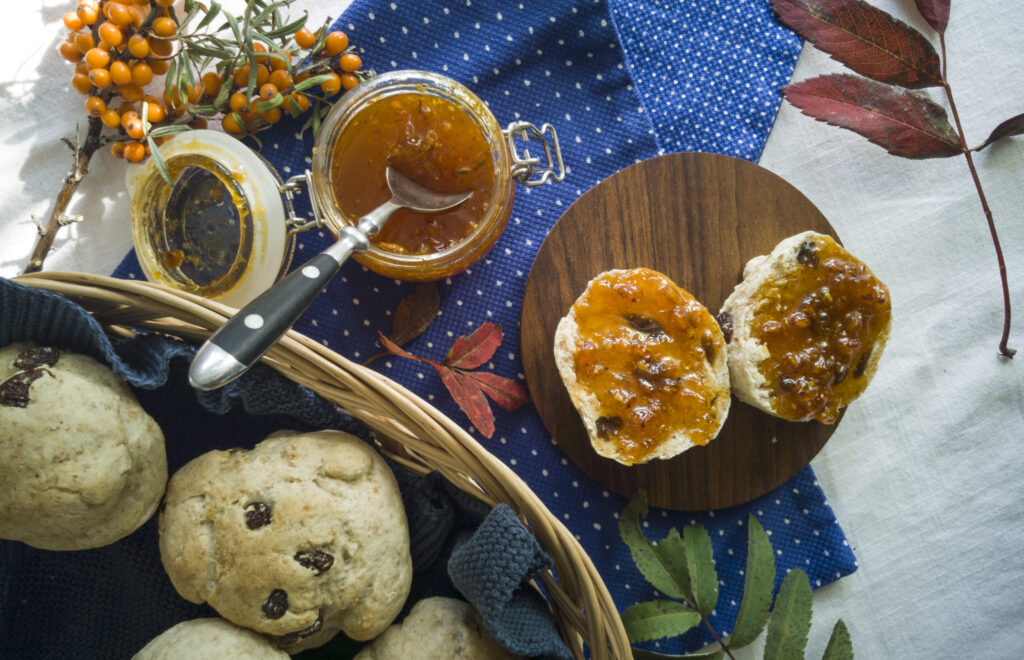 Recipe with one of autumn's most delicious berries: Sea buckthorn. Sea buckthorn grows along the Danish coasts and can usually be picked until the first frost. It can be difficult to pick the berries directly from the bush and therefore many people cut off whole branches and then pick the berries from them. They are firmly attached and it may therefore take some time. Alternatively, if you can freeze them before picking them, they will not become squeezed if you press them hard. It can sometimes make the job easier.
I like that my jam is not too thin. That's why I add a little bit of vegan gelatin powder. But be careful not to add too much: Then the jam will become stiff as pudding.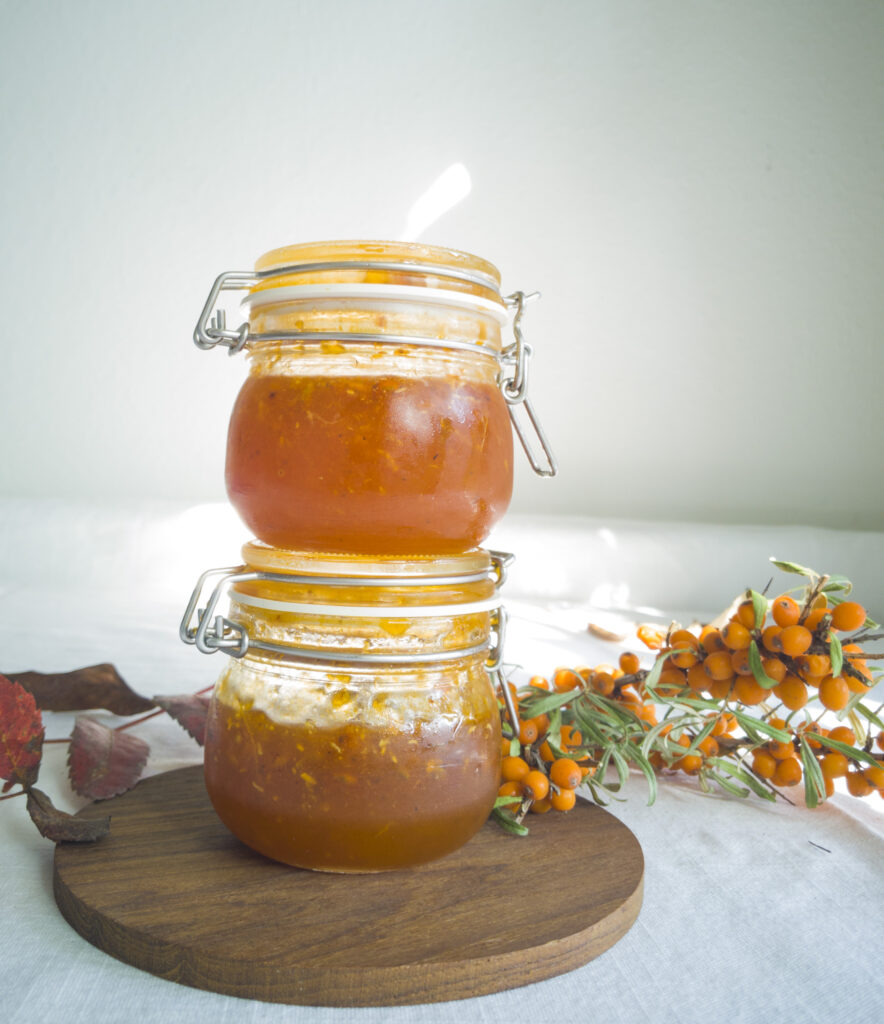 Sea buckthorn jam tastes great on morning buns.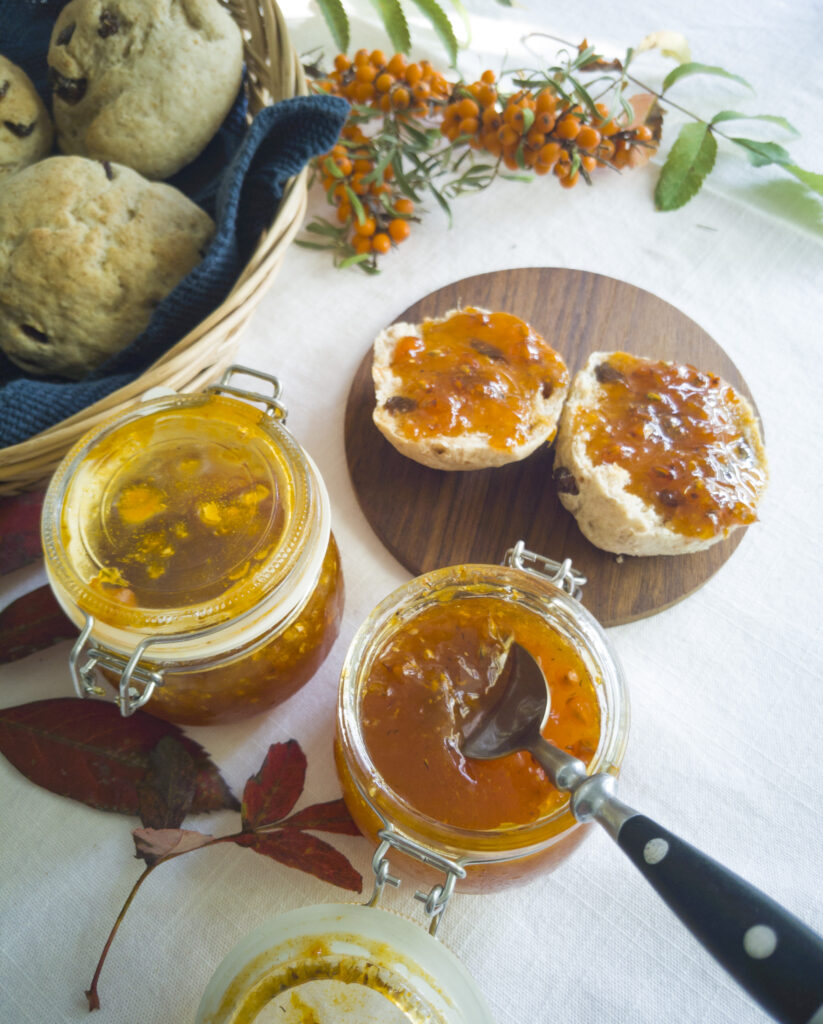 Sea Buckthorn Jam
Ingredients
150

g

sea buckthorn

2 dl

220

g

sugar

2

tsp

ginger

fresh

1

pinch

agar agar or vegan gelatin powder

optional
Instructions
Pick the sea buckthorns from the branches (put them in the freezer the day before to make it easier)

Save 2 tablespoons sea buckthorn for later

Blend the rest of the sea buckthorn

Pour the blended sea buckthorn through a strainer to remove the seeds. Use a spoon to get all the juice through the strainer

Mix sugar, sea buckthorn (both whole and blended), and ginger in a saucepan

Boil the jam under a lid for 5-10 minutes until the sugar has melted

Add the agar agar / gelatin powder in the saucepan and cook the jam for 5 minutes without a lid

Put the jam in a clean jam jar and let the jam cool before storing it in the fridge