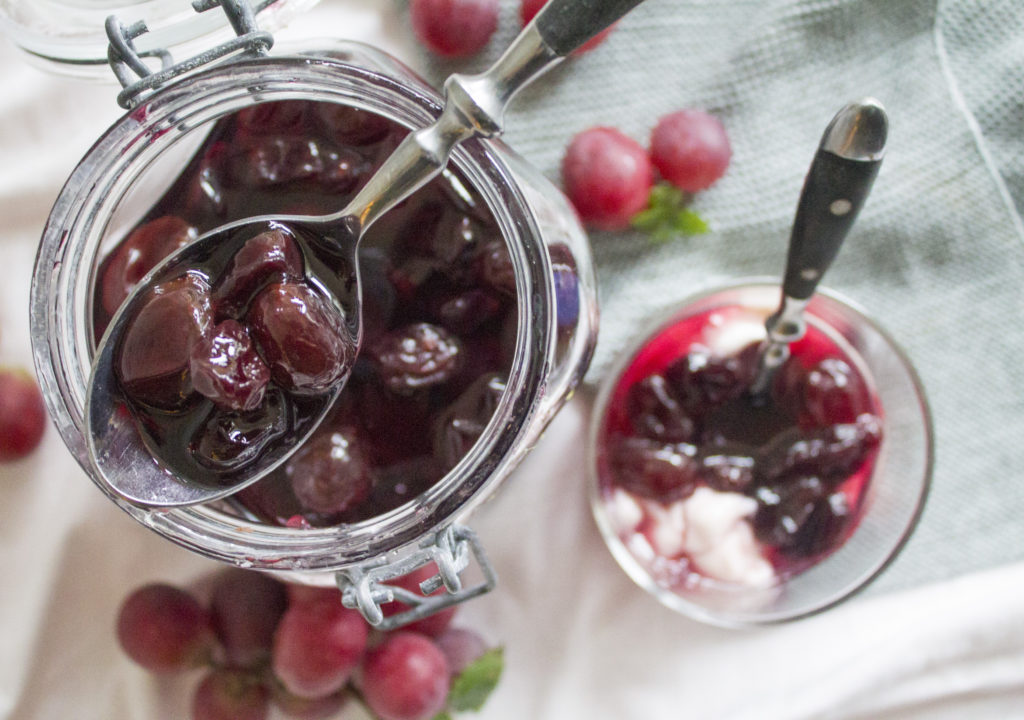 Dreaming back to my visits to Greece i thought about this dessert that I have had a couple of times. It consists of Greek yoghurt and some sweet pickled grapes. After looking it up on the internet, I came to the conclusion that it's called "Grape spoon sweet" or "stafyli glyko" in Greek.
So, here's my version of the dessert
It goes without saying, that it is easiest to make with seedless grapes. However, you can make it with grapes with seeds as well. After letting them soak for 24 hours in the sugar water many of the seeds should have come out of the grapes and float. Use a small strainer (about 5 cm in diameter) to remove these. While the mixture is simmering additional seeds might appear, which you can steadily remove as well. However, you might not be able to get all the seeds out.
The batch that you see on the pictures is made with very red grapes, which gives it this really nice red color. However, depending on which types of grapes you use, the color of the dessert might become more of a honey color. Also, the grapes used in the picture turned out to be a little too large – I recommend using smaller grapes, since it will give the dessert a more even texture.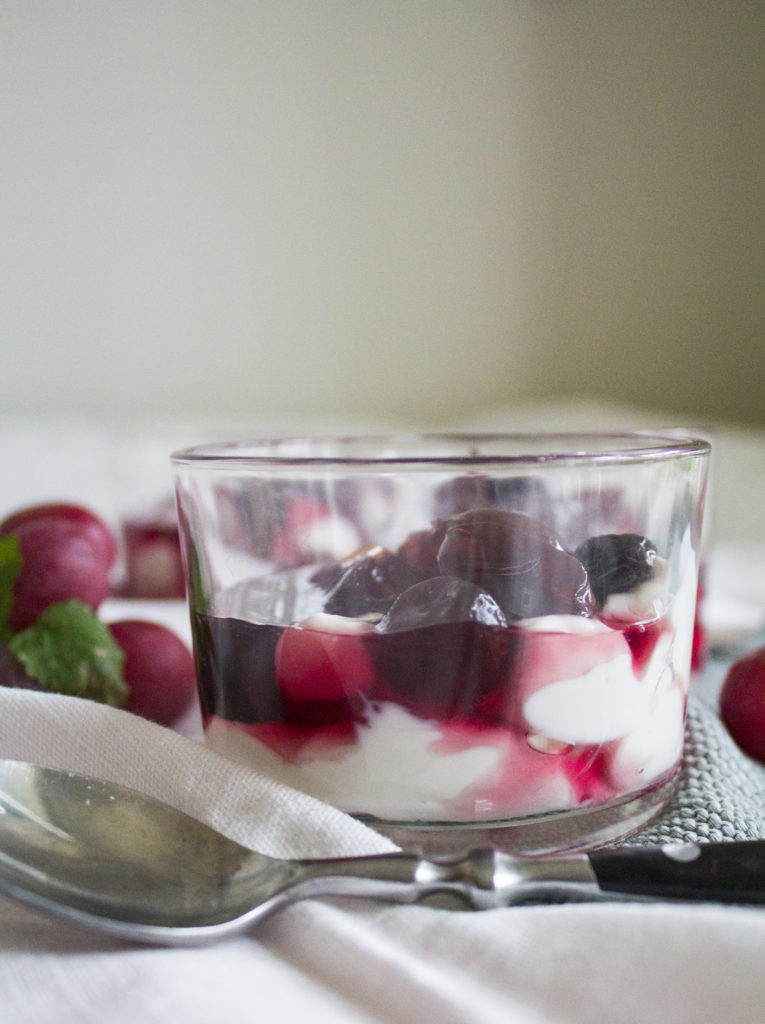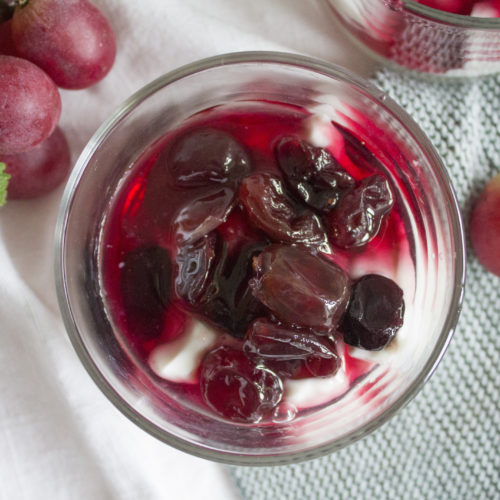 Grape Spoon Sweet
Ingredients
1

kg

grapes

preferably seedless

1

kg

sugar

5

dl

water

4

tbsp

fresly squeezed lemon juice

about 1 lemon

3

cinnamonsticks

2

tsp

vanilla extract
Instructions
Wash the grapes and remove the stem

Bring the water and the sugar to a boil in a pot and let it boil while stirring till the sugar has dissolved

Add the grapes and let it boil for another 10 min

Turn off the heat and cover the pot with a dishtowel and let the mixture rest for about 24 hours till the grapes have become wrinkly like raisins

Add the lemon juice, cinnamon, and vanilla

Turn the heat back on and let the mixture simmer/lightly boil till it starts to thicken (about 1 hour). Take a sample using a spoon once in a while. Let the sample cool in order to determined how thick it has become. The mixture is ready when it becomes a viscous syrup

Remove the cinnamon sticks and transfer at once the syrup to the jar and close it. Turn opside down for a few minuts