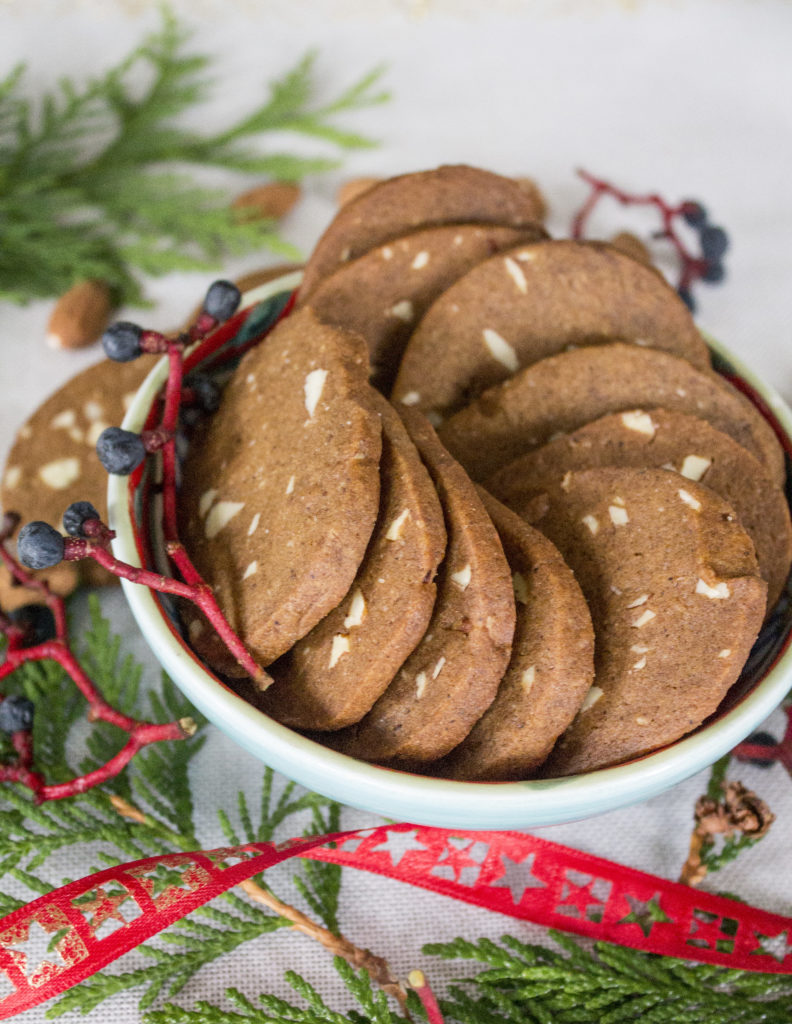 Here's another recipe on a classic Danish Christmas Cake: The Brown Cookie. Its' signature-flavor comes from the combination of cloves and brown sugar. Some people like this cake soft, others crisp. However, I believe that this cake should be crispy, unlike a normal cookie.
In this recipe a pinch of orange peel has been added in order to make the cookies more fresh.
The butter, sugar, and syrup is heated during the making of the cookies in order to make the dough easier to work with and to provide a better flavor.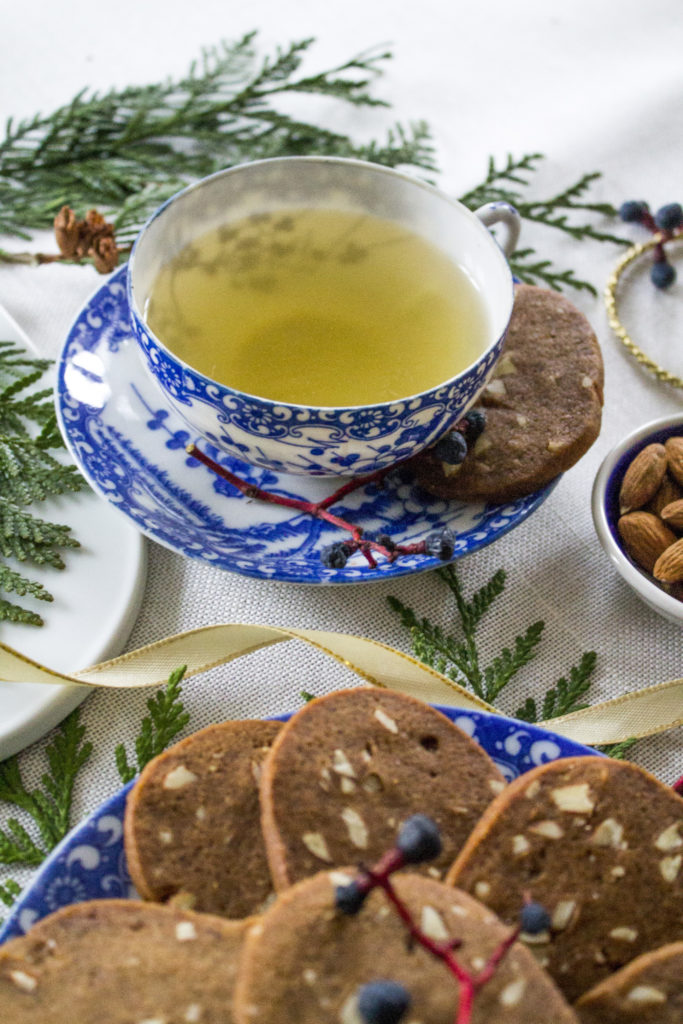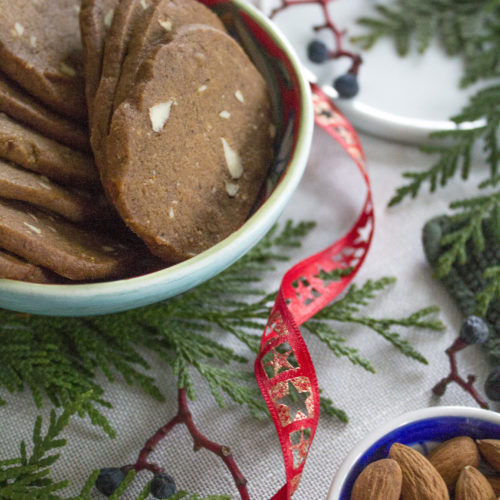 Brown Cookies
Ingredients
250

g

butter

125

g

light syrup

250

g

brown sugar

1 1/2

tbsp

cinnamon

ground

2

tsp

cloves

ground

1 1/2

tsp

orange shell

grated

100

g

almonds

1 3/4

tsp

potash

1

tbsp

water

500

g

flour
Instructions
Melt butter, brown sugar, and syrup in a saucepan – do not let it boil

Combine cinnamon, cloves, orange peel, and half the flour in a bowl

Add the melted butter mixture to the bowl with cinnamon

Chop the almonds and add them to the dough as well

When the dough has the same temperature as your little finger or is colder: Mix potash and water in a cup till all of the potash has dissolved. Pour it in the bowl with the dough and stir.

Add the remaining flour to the dough and stir til it has an even texture. Roll a thick sausage of the dough ( 7-10 cm in diameter)

Put the cookie sausage in the fridge for 1-2 hours

Cut the cookie sausage into slices and place them on baking paper on a baking sheet

Bake the cakes in the oven at 175 degrees C for about 10 minutes

Store the cookies in a cookie jar