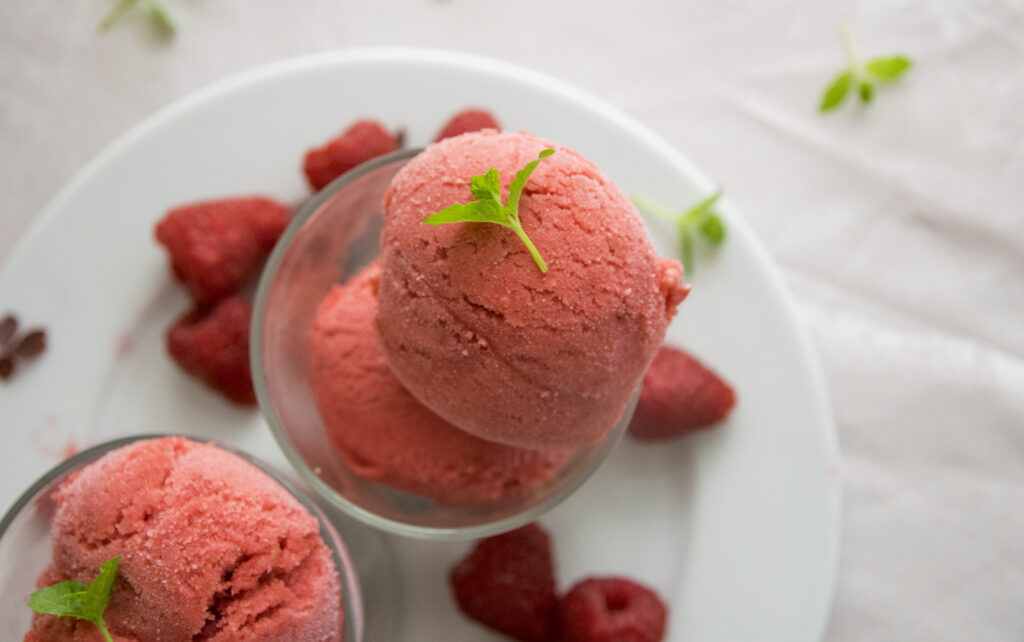 Recipe on yet another sorbet. I think I've just decided to try to make sorbet out of every Danish berry.
Up until now I've made sorbet by combining the berries, sugar-water, and whipped aquafaba. However, this time I tried to use syrup instead of water/sugar, since I assumed that it would result in the sorbet becoming less icy. Which, in my opinion, was the case. The sorbet tastes almost the same no matter what method you use. But using syrup might make the sorbet a little less sweet, since syrup has a slightly bitter aftertaste. I think this can be avoided if one uses glucose syrup instead of light syrup.
I works very well to serv this sweet sorbet with thin slices of dark bread which has been roasted with salt and some oil and then crushed into granola (like in the picture below).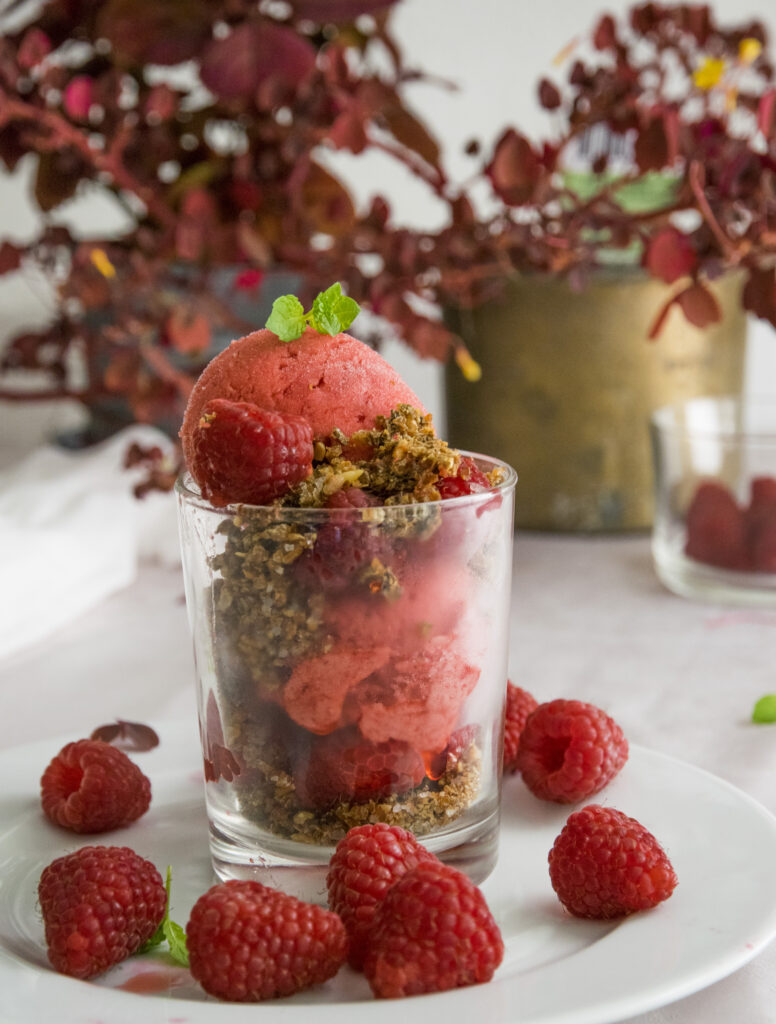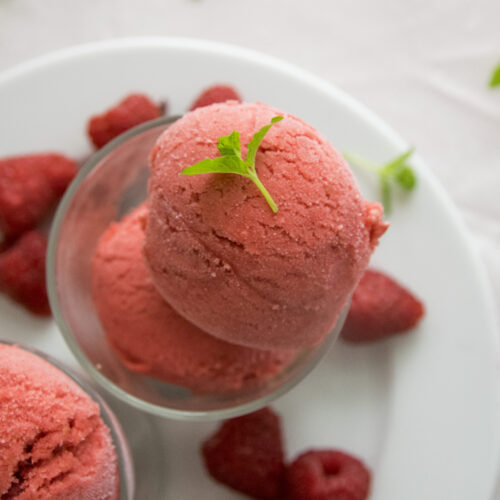 Vegan Raspberry Sorbet
Ingredients
100

g

chickpeas

5

dl

water

7

dl

raspberry

6

tbsp

syrup
Instructions
Soak the chickpeas in plenty of water for a minimum of 8 hours or overnight

Boil chickpeas and 5 dl water at high temperature under a lid until there is only ½ dl liquid left

Allow the liquid to cool to room temperature (possibly in the refrigerator)

Rinse the raspberry and blend them in a blender

Put the raspberry in a sieve and use a spoon to squeeze the juice through the sieve

Mix the raspberry juice and the syrup

Transfer the mixture to your ice cream maker and freeze according to the instructions for the ice cream machine

Use an electric whisk to whip chickpea water till it is a stiff foam (it takes about 10 min)

Pour the chickpea foam into the ice cream machine about 10 minutes before the ice cream is done

Transfer the ice cream to an airtight box and put it in the freezer for at leased 20 min before serving to make sure that it is frozen