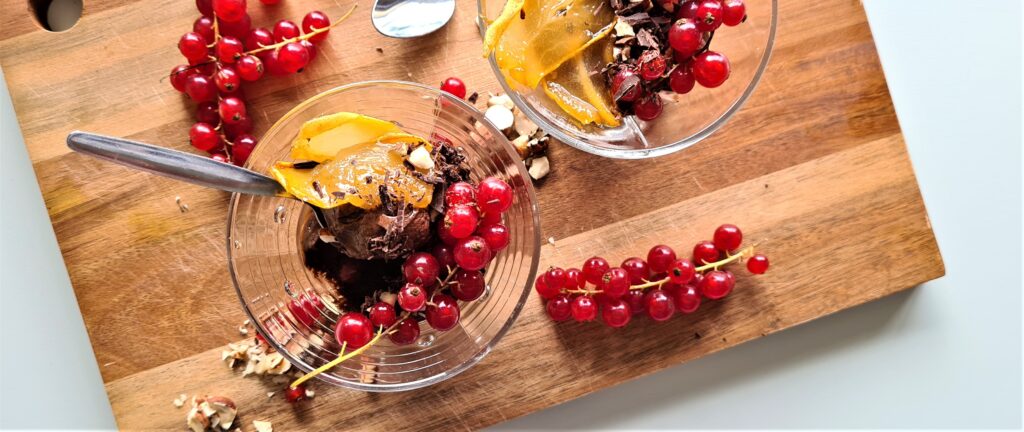 Here is a new recipe for mousse, which is very similar to my previous chocolate mousse recipe:
Vegan Chocolate Mousse
This mousse is very simple and quick to make. Each serving is relatively small because it is very heavy. It is therefore important that it is served with delicious fruit or caramelized pears (which you can also find a recipe for here).
The caramelized pears are also very quick and delicious to cook. However, only prepare these right before serving. Otherwise, some of the sugar/butter will run off of the pears.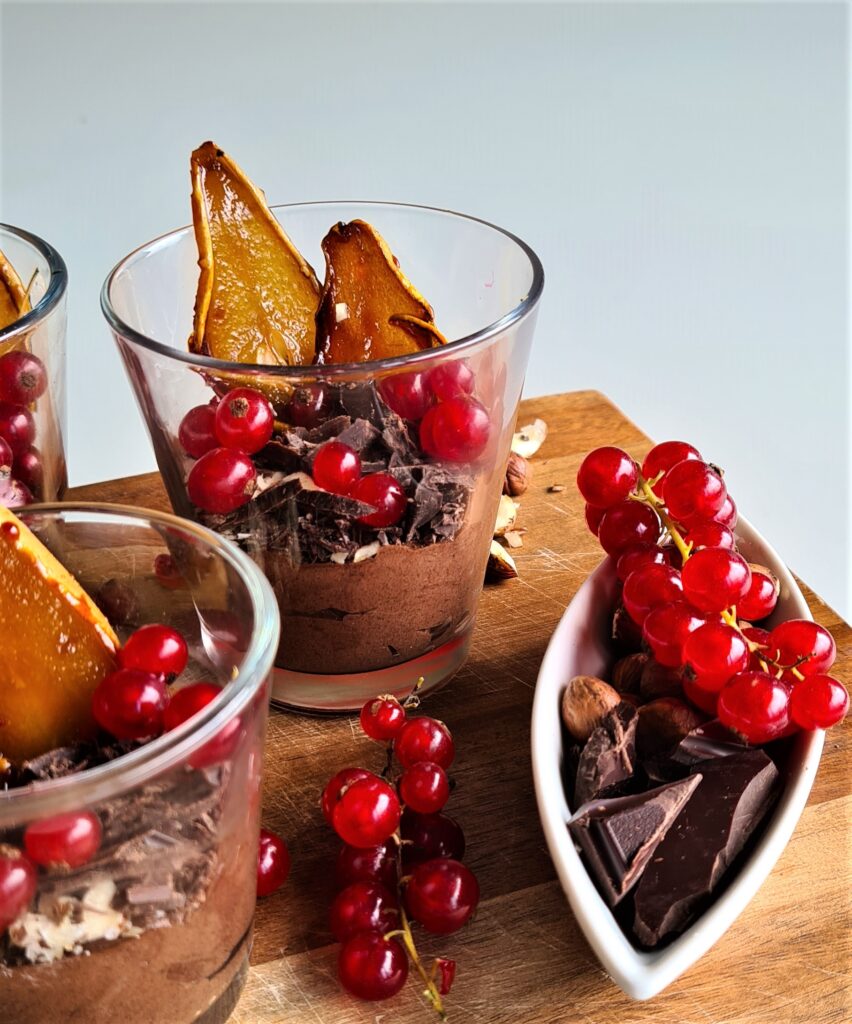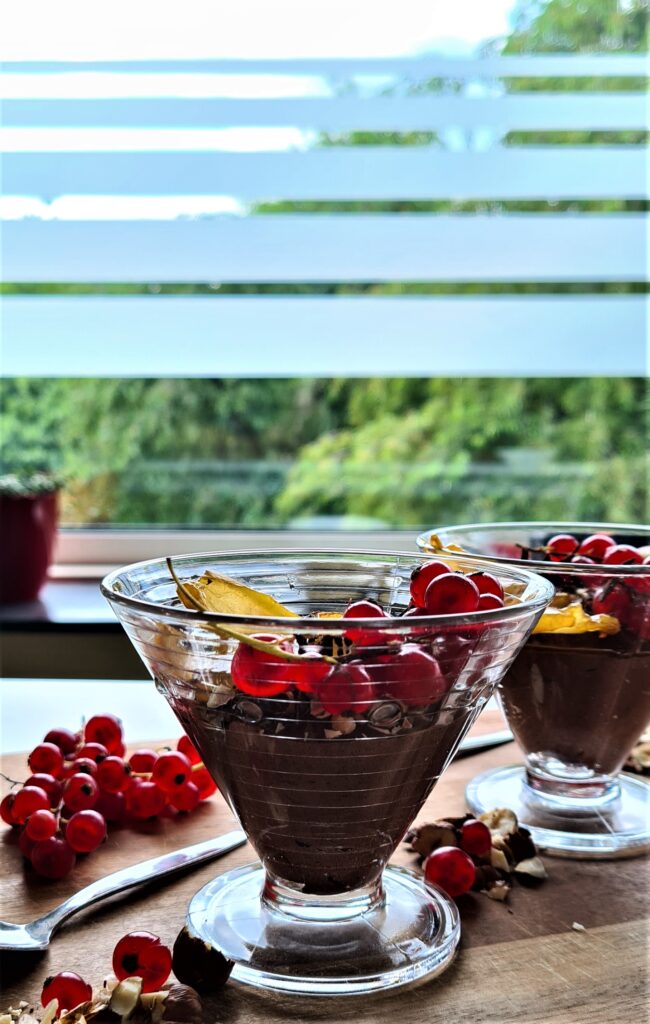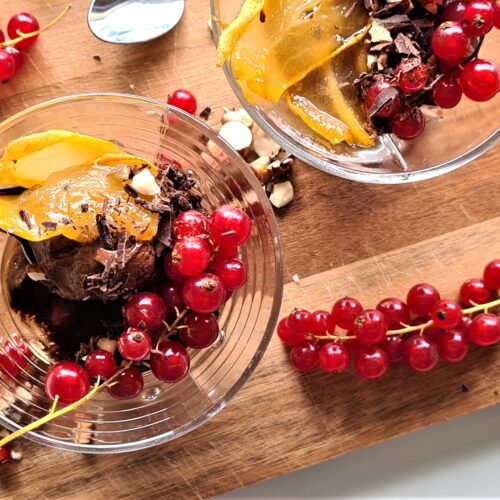 Vegan Hazelnut Mousse 2.0
Ingredients
Mousse
150

g

hazelnuts

8

tbsp

cacao

unsweetened (35 g)

2

tbsp

honey

2

dl

plantbased whipping cream

e.g. made of soya or oatmeal – must be whiskable!
Caramelized pear
3

small pears

2

tbsp

brown sugar

1

tbsp

plant-based butter
Instructions
Mousse
Toast the hazelnuts in the oven at 175° C for 10 min until the shells have darkened

Wrap the hazelnuts in a towel and rub till the shells of the hazelnuts has fallen off the nuts

Blend the hazelnuts until they turn into butter (this might take some time)

Add cocoa, honey, and ½ dl of the cream to the hazelnut butter and blend until it has an even consistency

Whip the rest of the cream till it is stiff

Carefully add the hazelnut mass to the cream and mix until the mousse has a uniform consistency

Pour the mousse into small glasses

Let the mousse sit for 30 min in the fridge before serving

Garnish the mousses with fruit and caramelized pears
Caramelized pear
Rinse the pears and cut them into thin pieces

Mix sugar and butter and heat it on a pan while mixing constantly

Lay the pear pieces in the butter/sugar when it has melted

Turn the pieces over after a couple of minuts when the pears look golden

Remove the pears from the heat after another couple of minuts and let them rest on a piece of baking paper

Decorate the mousse with the cold pears