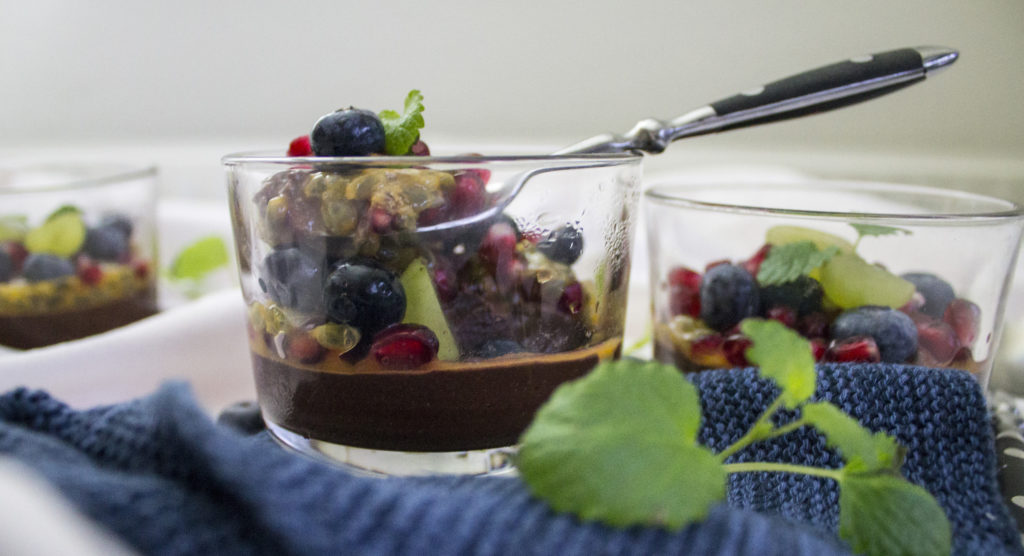 This is a very quick and delicious dessert, easy to make with only 4 ingredients! It perfect for everyone with a New Year's resolution to be healthier, since it mainly consists of hazelnuts and only has one spoonful of honey or sugar as a sweetener. The hazelnuts are blended to a peanut butter looking consistency (see picture below).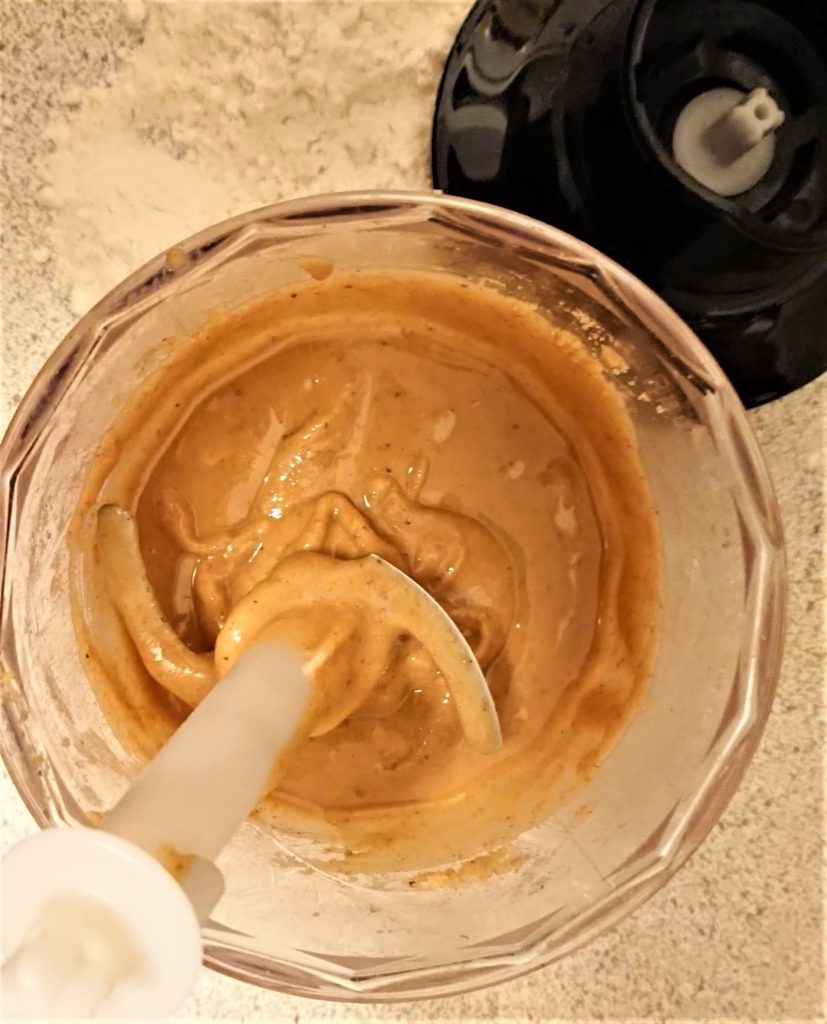 You can choose to eat a lot of fruit (which is recommended, as it has a heavy taste) to make it a little healthier. I like both serving fruits with a bit of texture, like passion fruit or pomegranate, as well as sweeter fruits like strawberry or blueberry.
The cocoa can give a slightly bitter aftertaste, if you want a sweeter mousse you can use 80 g dark (minimum 65% coca), melted chocolate instead.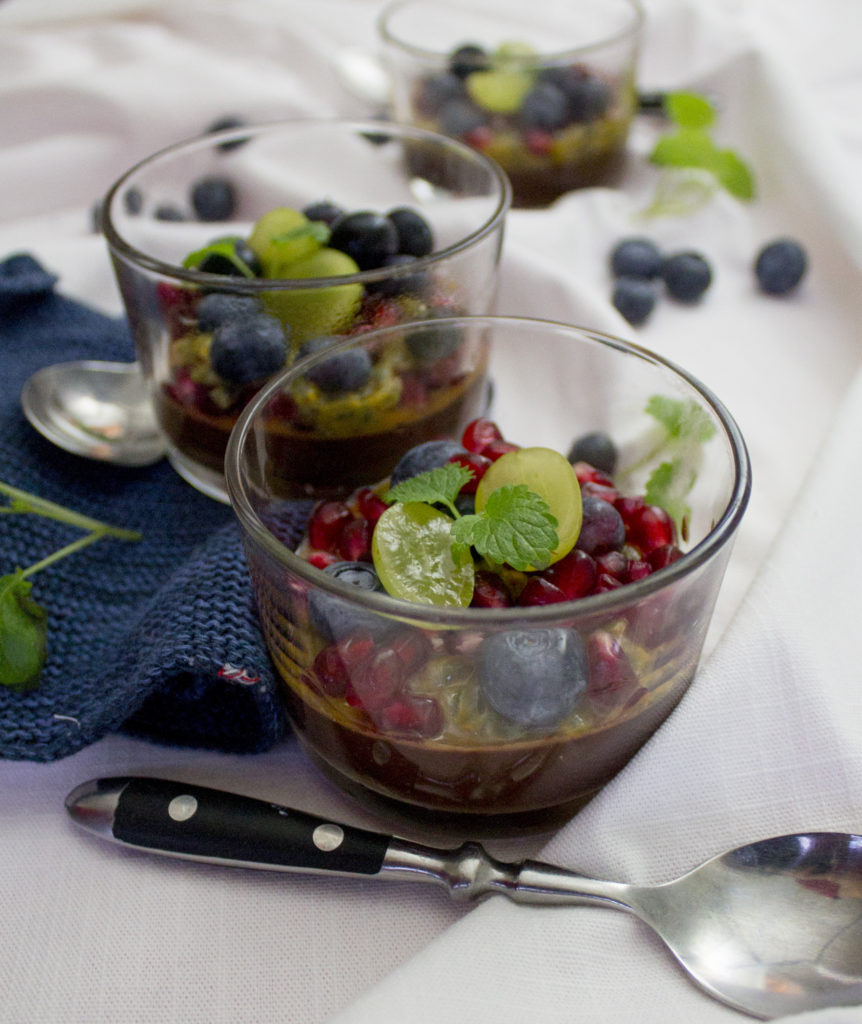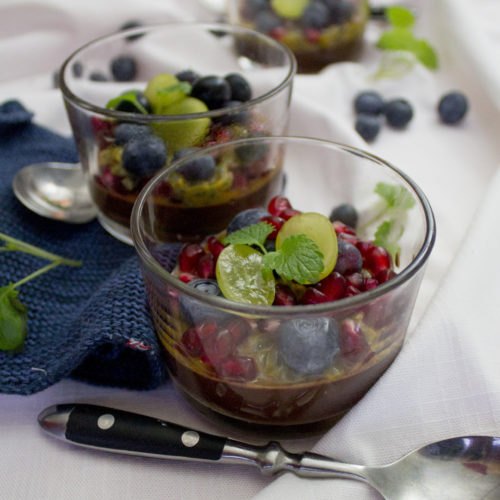 Vegan Chocolate Mousse
Ingredients
150

g

hazelnuts

3

tbsp

unsweetened coca powder

9

tbsp

coconut milk

about 3/4 dl

1

tbsp

honey or sugar

Fruit on top e.g. pomegranate
Instructions
Toast the hazelnuts in the oven at 175° C for 10 min until the shells have darkened

Wrap the hazelnuts in a towel and rub till the shells of the hazelnuts has fallen off the nuts

Blend the hazelnuts until they turn into butter (this might take some time)

Whisk the hazelnuts with the other ingredients till it has become a uniform mass

Pour the mousse into small glasses

Let the mousse sit for 30 min in the fridge before serving

Garnish the mousses with fruit