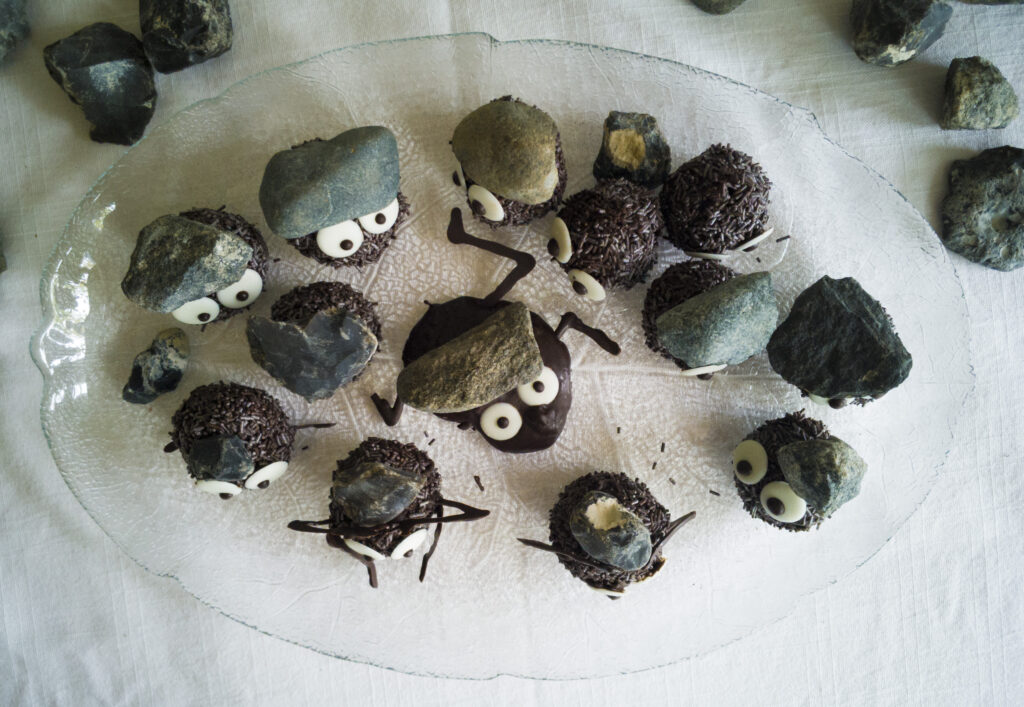 This year's halloween date balls are inspired by the animated creatures "Susuwatari" from the animated movie "Spirited Away":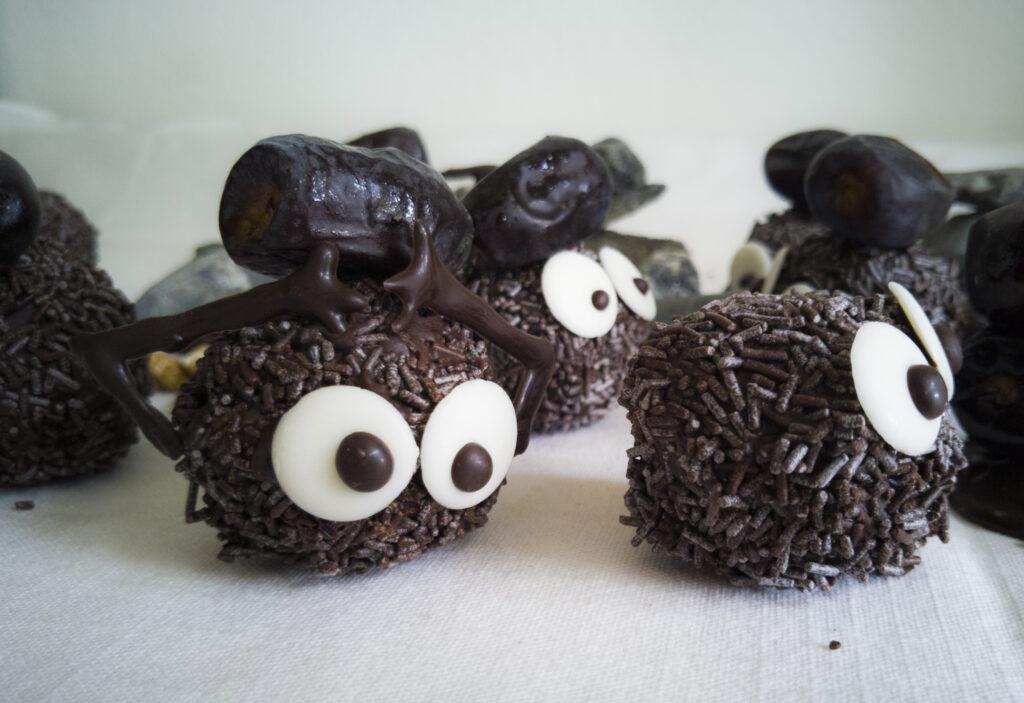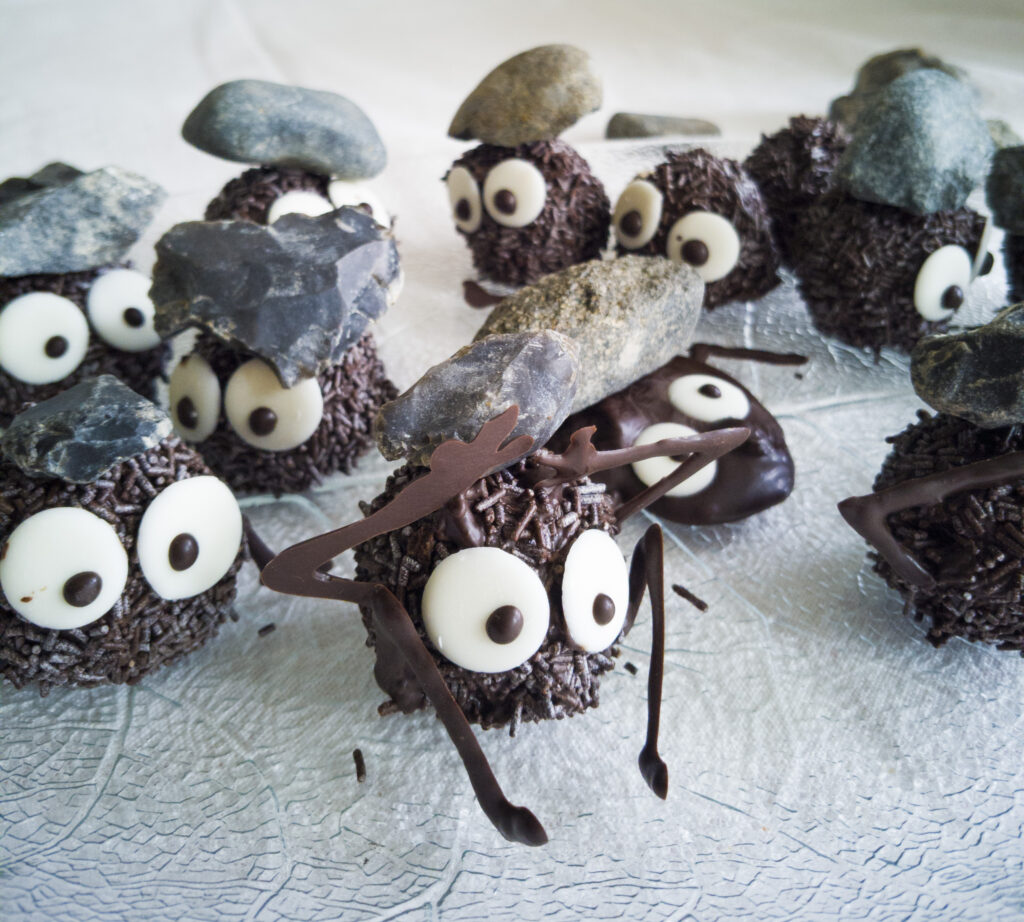 These ball contains lots of dried fruits and nuts, as well as a lot of spices often associated with Christmas (at least in Denmark). They also do not contain gluten, refined sugar, or animal products!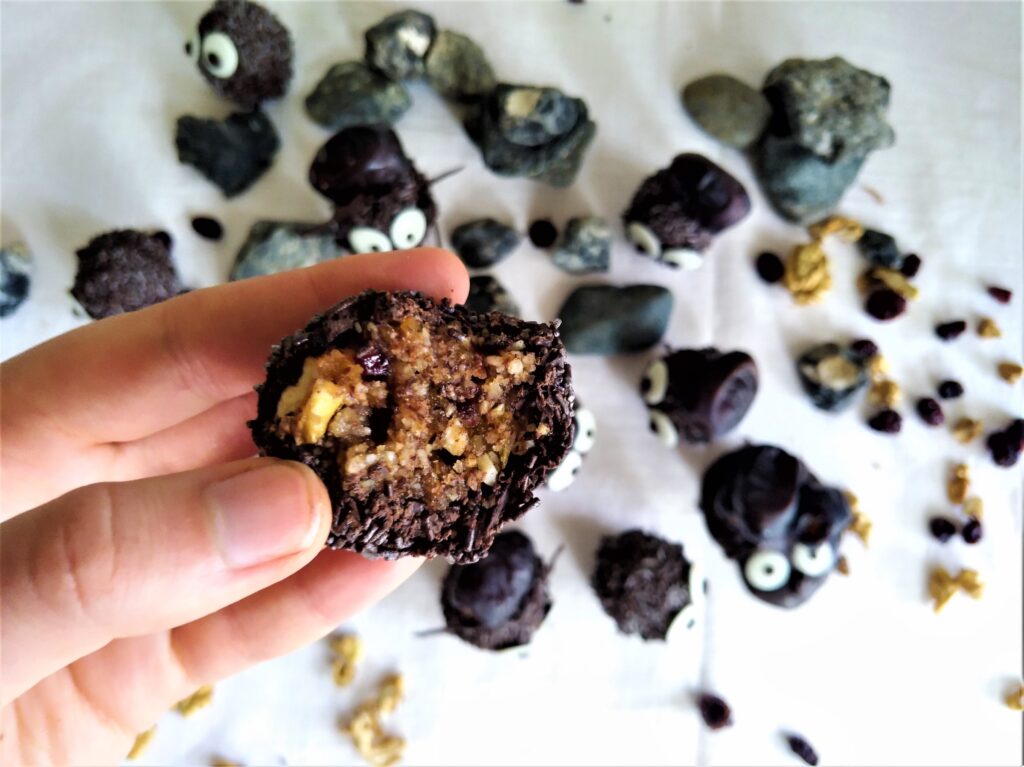 I made these for a workshop, where I wanted the participants to enjoy a nice snack, while not becoming tired after eating too much sugar.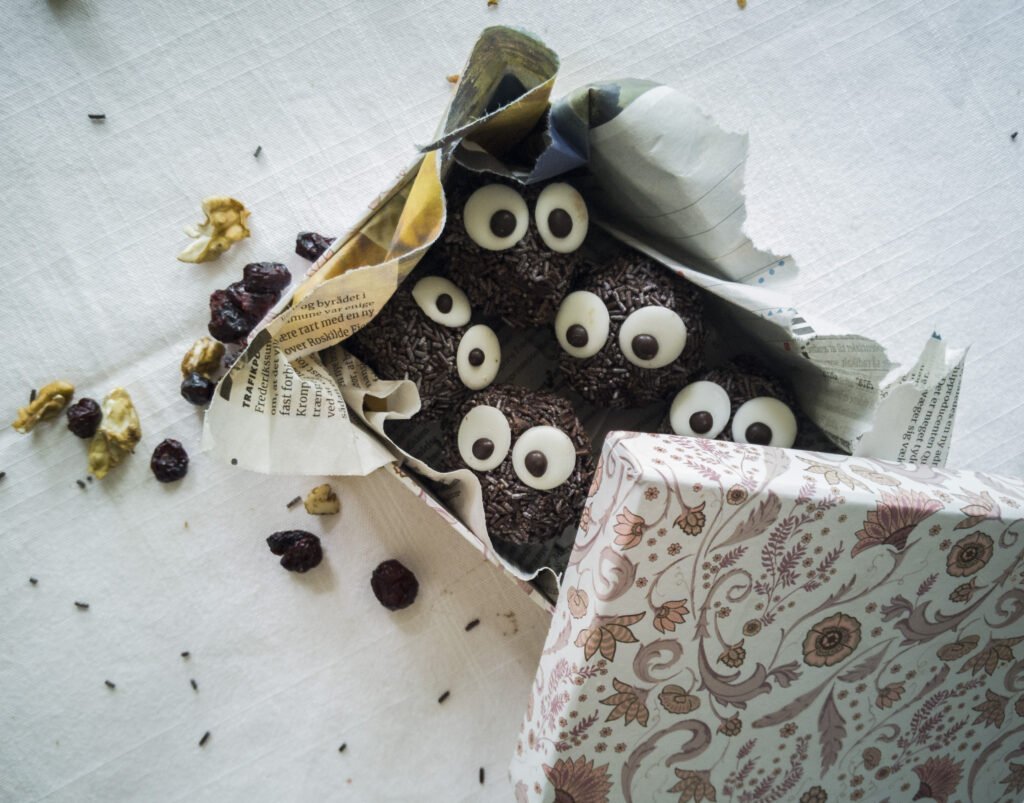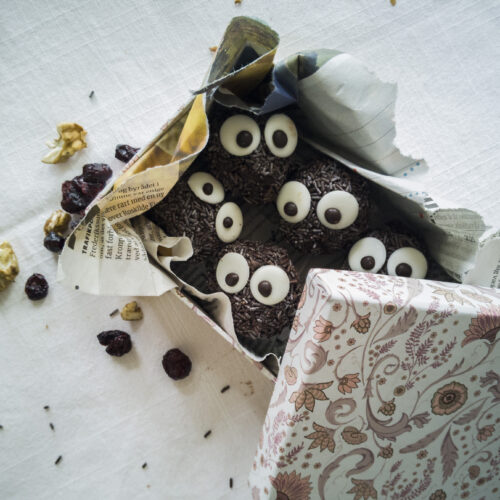 Vegan Spiced Date Balls
Ingredients
15

g

coconut oil

100

g

dried dates

100

g

almonds

50

g

hazelnuts

¼

tsp

nutmeg

grounded

⅛

tsp

cardamom

grounded

⅛

tsp

cloves

grounded

75

g

dried apricot

50

g

dried cranberries

25

g

walnuts

30

vegan white chocolate chips

about 15 g

75

g

vegan dark chocolate

50

g

chocolate sprinkles
Instructions
Warm the coconut oil in a pan till it has melted

Removed the seeds from the dates if there are any

Blend the dates till smooth together with the coconut oil

Pour the dates into a bowl

Now blend the almonds and hazelnuts till it has turned into flour

Mix the dates, almonds, hazelnuts, nutmeg, cardamom, and cloves

Chop the dried cranberries finely and the apricot and walnuts into larger chunks

Chop the dried apricot and walnuts into larger chunks

Mix the dates with cranberries, apricot, and walnuts

Roll the dough into 15 balls

Melt the dark chocolate in a waterbath

Pour the sprinkles onto a plate

Insert a toothpick into one of the balls and dip it in dark chocolate, then immediately roll the ball in the sprinkles

Put the ball on a piece of baking paper to dry

Do this for all the balls

Put the leftover dark chocolate in a piping bag and make a clip a small hole at the end of the bag

Make a pupil on each white chocolate chip and make some arms and legs on the baking paper, which the balls are laying on

Heat a bit of dark chocolate in a waterbath again when the balls, legs, arms, and eyes are dry

Use a toothpick to put a bit of chocolate at the back of the eyes and press them onto the balls. Do the same thing with the legs and arms