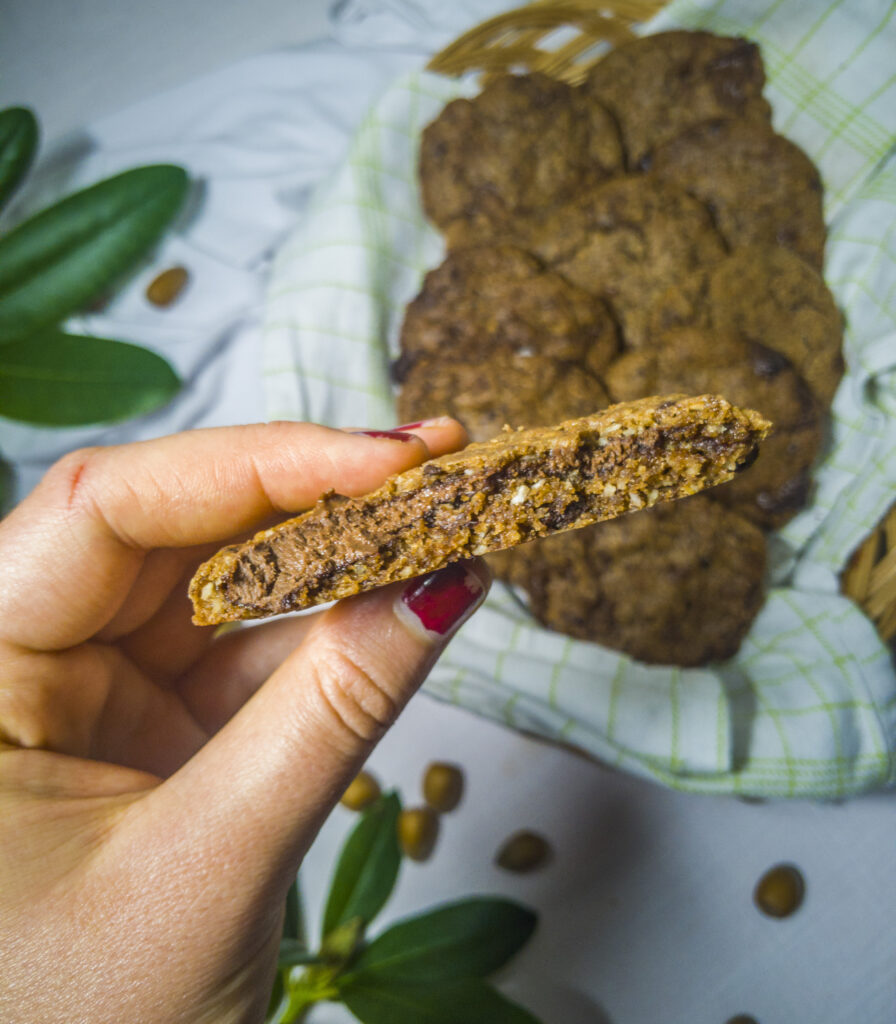 Here's a new slightly modified version of my chocolate chip cookies, this time with Nutella! If you don't want to buy or have vegan hazelnut/chocolate spread, then regular spread works as well (e.g. Nutella).
The longer you bake these, the more the spread will soak into the cookies. Consequently, you wont have a soft middle of Nutella. I promise that it will taste heavenly either way!
The amount of hazelnut/chocolate spread put in each cookie, is of cause also very individual, so it is a good idea to buy a little too much in order to make sure, that you have enough, if you prefer a cookie with A LOT of spread – and remember to taste the first batch from the oven before making the rest in order to be able to adjust the amount of spread!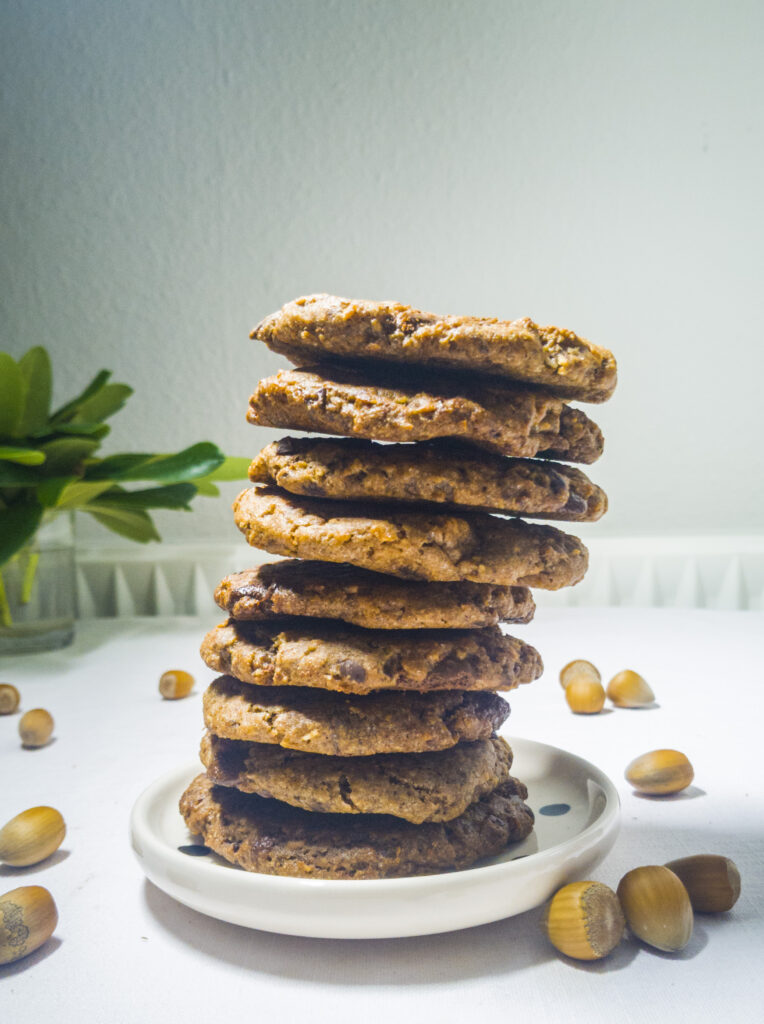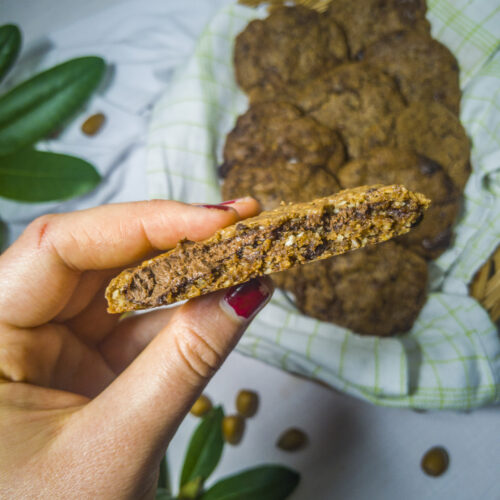 Vegan Cookies With Nutella
Ingredients
7

tbsp

flaxseed

18

tbsp

water

about 1 dl

80

g

sugar

300

g

brown sugar

2

tsp

vanilla extract

150

g

vegan butter

2

tsp

baking powder

365

g

flour

2

tbsp

cocoa powder

110

g

coconut

desiccated

150

g

vegan dark chocolate

minimum 60% cocoa

1

glass

of vegan hazelnut and chocolate spread (e.g. nutella)

about 500 g
Instructions
Blend the flaxseeds and soak with water for about 5 min

Whisk together flaxseeds, sugar, brown sugar, and vanilla in a bowl

Chop the butter and whisk it with the rest of the dough

Stir the dry ingredients in the dough: Baking powder, flour, cocoa, and coconut

Chop the chocolate (into medium pieces) and add it to the dough

Form balls at the size of tennis balls and squeeze the balls flat with your hand. Put a spoonful of hazelnut spread on each piece of flat dough and fold it, so the hazelnut spread is in the middle of the ball. Put the dough on a piece of baking paper and push lightly till the cookie becomes flat

Bake the cookies in the middle of the oven at 180° C for 12-15 min