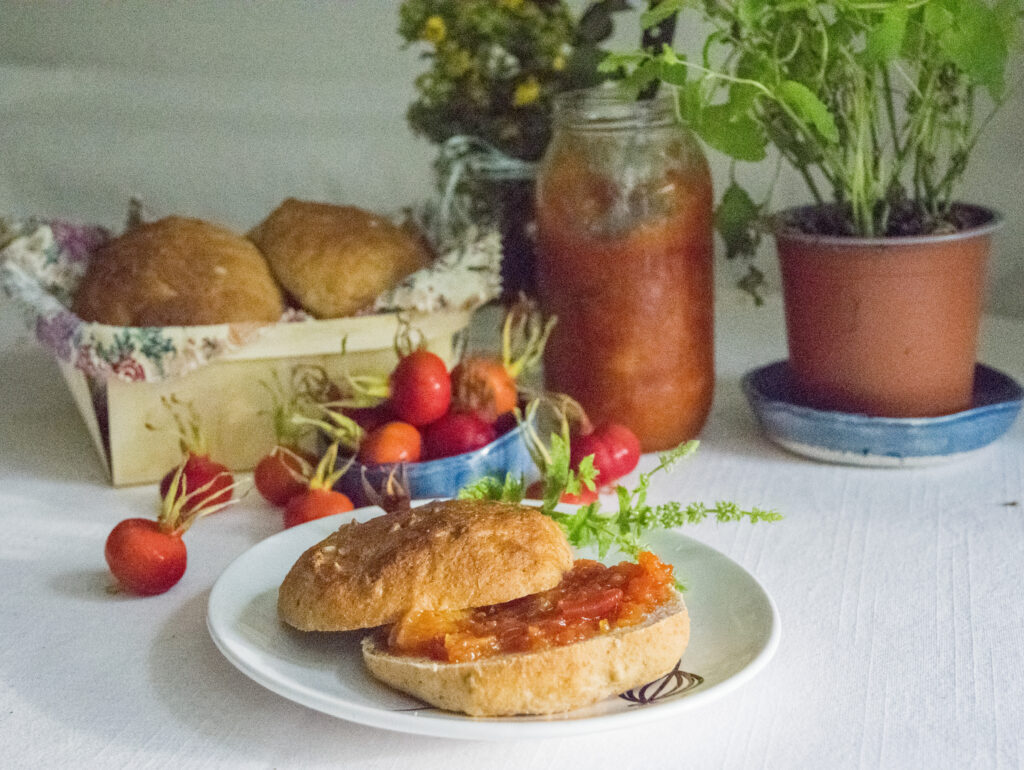 It's about to be late summer and that means the rosehips are in season! Rosehips are a very invasive plant here in Denmark and you can therefore be pick them on many locations. However, they often grow in sandy soil along our many shores.
Rosehips have a slightly perfumed taste like the smell of its flowers and it tastes great as jam on breakfast bread. You prepare it by cutting off the ends and then cutting it in the middle to scrape the inside (the seeds etc.) out with e.g. a small spoon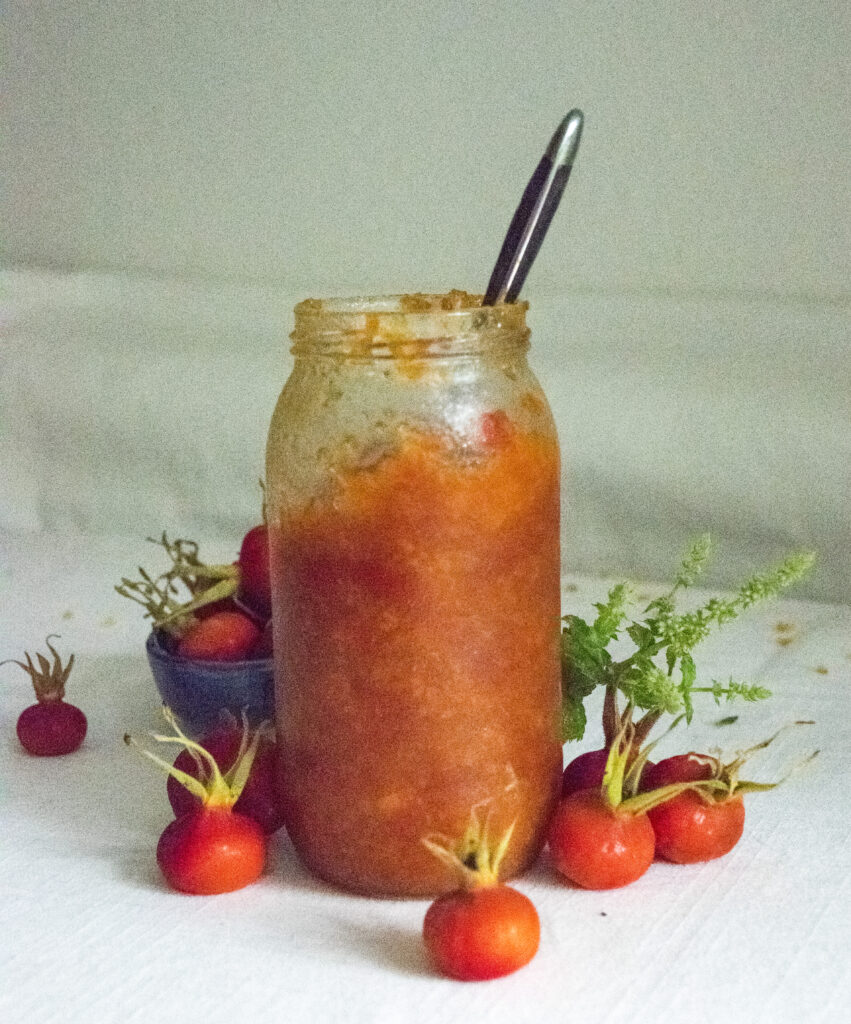 This jam took a few tries as I think it tastes a bit boring if it only contains rosehips. Therefore there is also a bit of apple and orange as well as mint.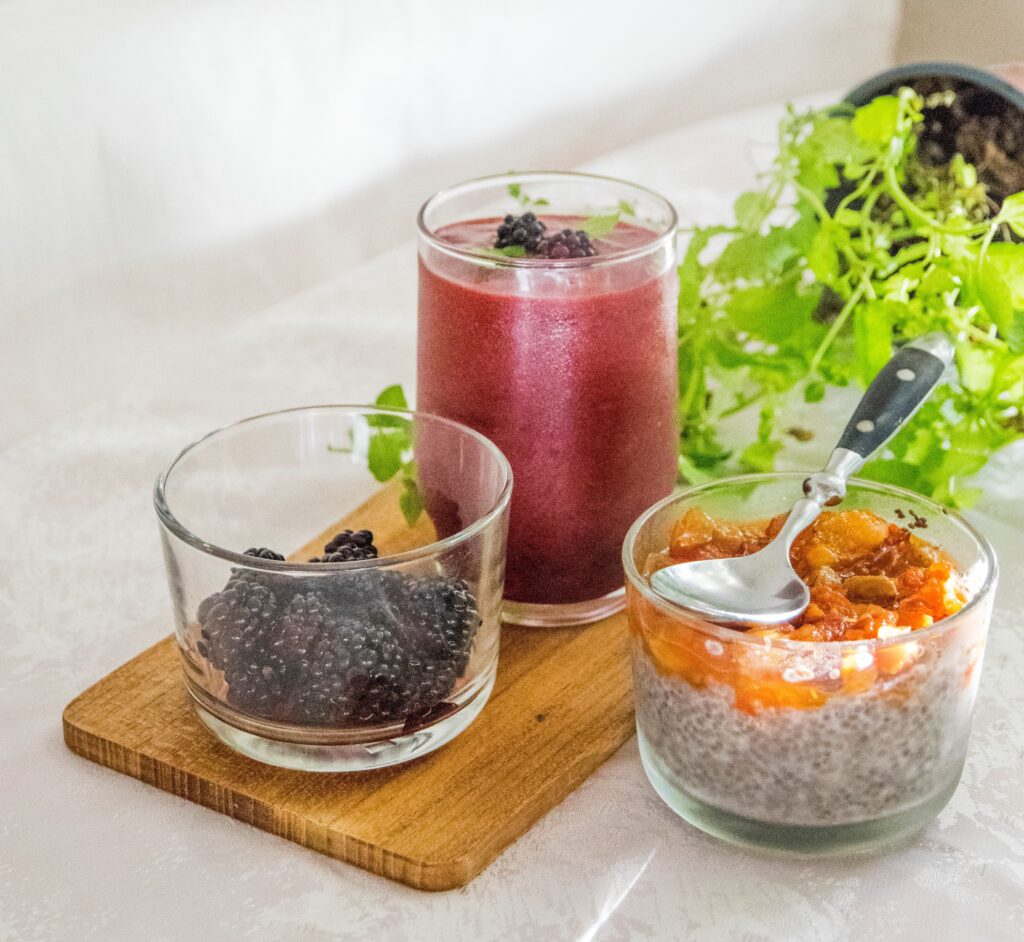 The jam also tastes very well on top of chia seed pudding.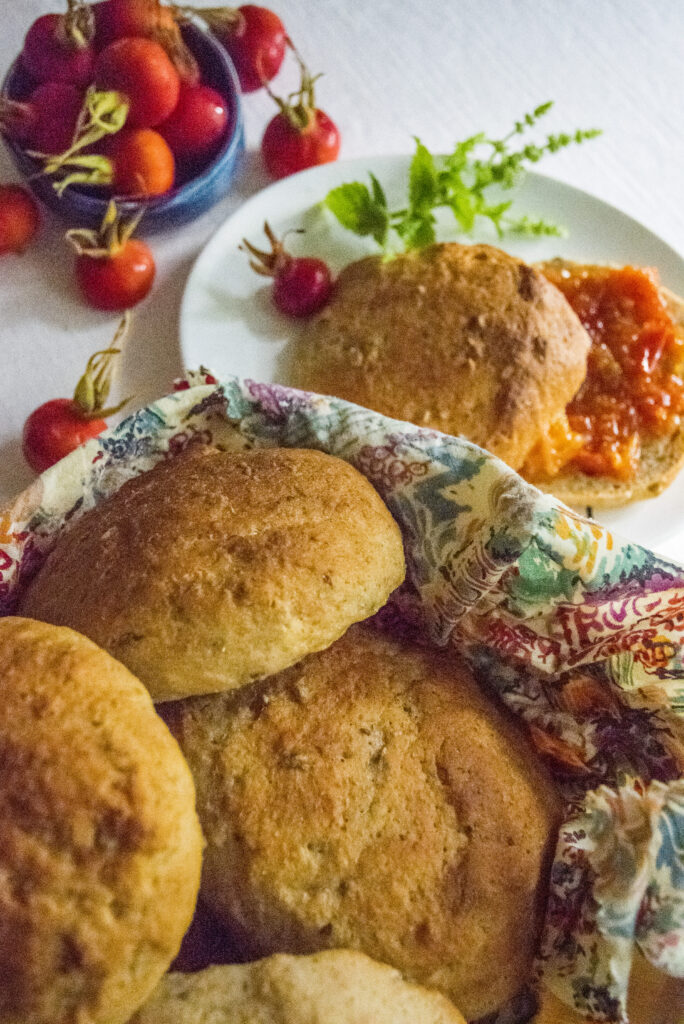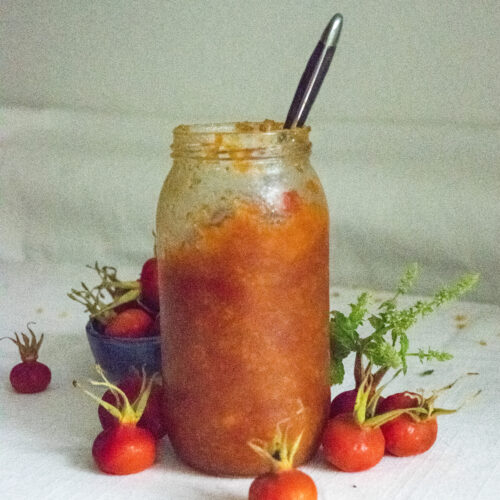 Rosehip Jam
Ingredients
350

g

rosehip

½

green apple

¼

orange

10

g

mint leaves

fresh

½

lemon

2 ½

dl

water

150

g

sugar
Instructions
Rinse the rosehips and cut the ends of the rosehips. Then cut the rosehips in half and remove the seeds with e.g. a small spoon. The seeds in the middle on the picture below has to be removed.

Peel the apple, remove the core, and cut it into smaller pieces

Peel the orange and cut it into smaller pieces

Blend rosehips, apple, orange, and mint until they are small chunks (see picture below)

Grate the lemon zest on a fine grater and squeeze the juice out of the lemon

Stir all ingredients together in a saucepan and simmer under a lid on medium heat for about 45 min

Put the jam in a glass. Close the glass immediately and turn it upside down.

Let the jam cool before putting it in the fridge

Store in the refrigerator