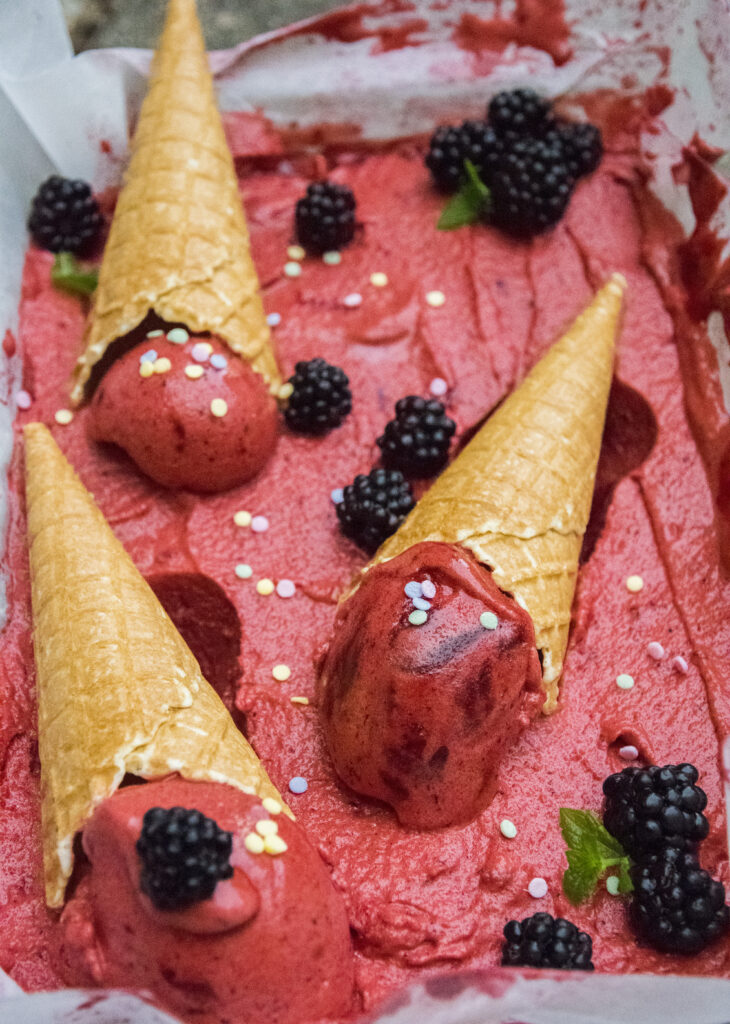 The blackberry season is almost over, however, I did manage to pick a lot during the season. Some were used to make this delicious sorbet.
I apologize for the bad quality of the pictures, I think I have a bad habit of turning the ISO up too high.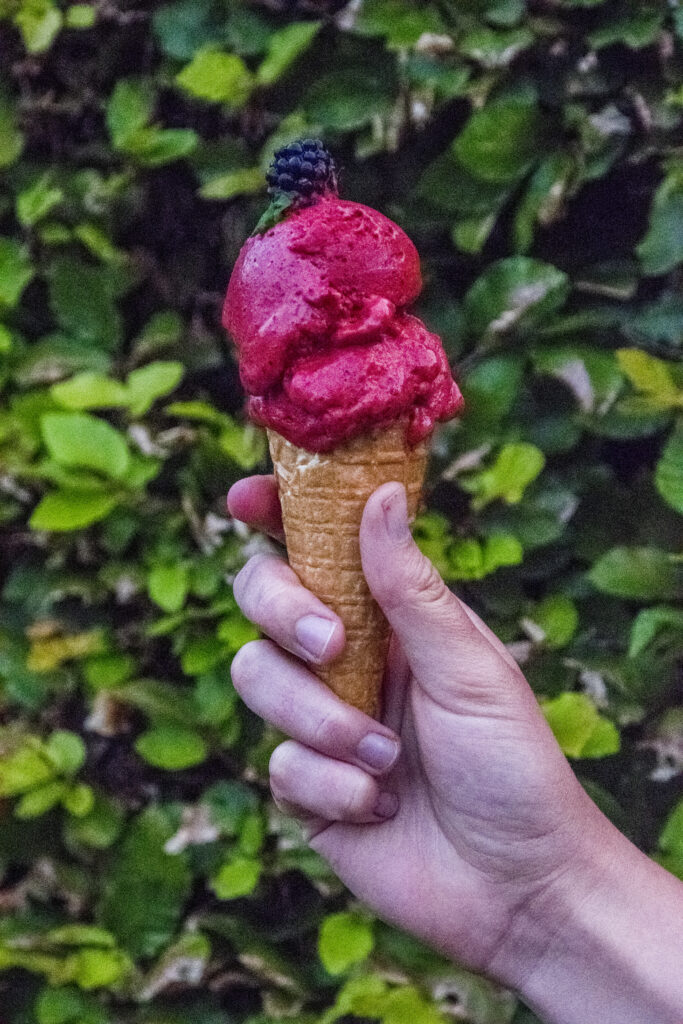 I've been enjoying making all these different sorbets I hope you also thought it was fun to follow. It has been quite fun to take the pictures outdoors for this sorbet, too.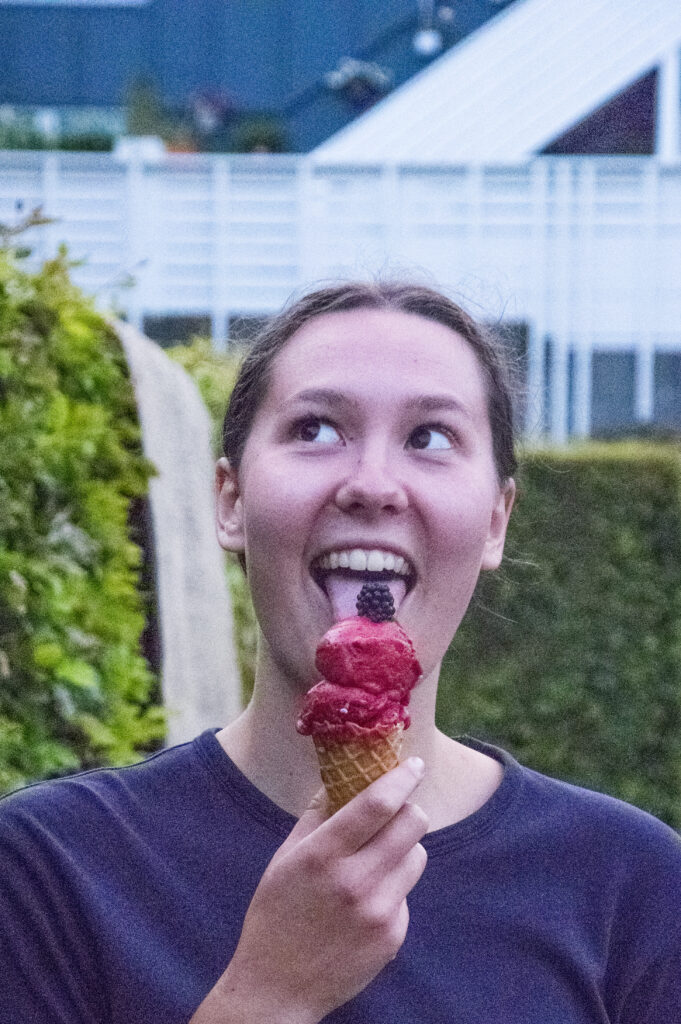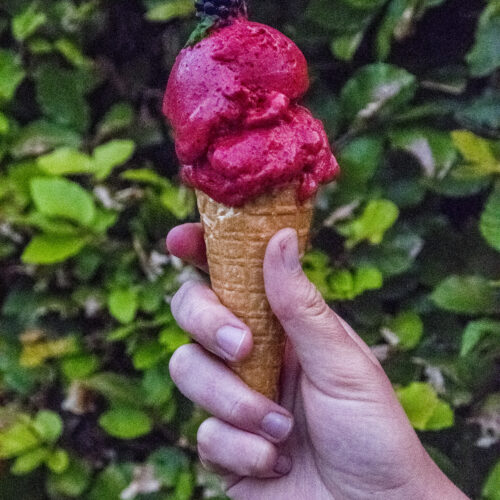 Vegan Blackberry Sorbet
Ingredients
100

g

chickpeas

5

dl

water

7

dl

blackberries

6

tbsp

syrup
Instructions
Soak the chickpeas in plenty of water for a minimum of 8 hours or overnight

Boil chickpeas and 5 dl water at high temperature under a lid until there is only ½ dl liquid left

Allow the liquid to cool to room temperature (possibly in the refrigerator)

Rinse the blackberry and blend them in a blender

Put the blackberry in a strainer and use a spoon to squeeze the juice through the strainer

Mix the blackberry juice and the syrup

Transfer the mixture to your ice cream maker and freeze according to the instructions for the ice cream machine

Use an electric whisk to whip chickpea water till it is a stiff foam (it takes about 10 min)

Pour the chickpea foam into the ice cream machine about 10 minutes before the ice cream is done

Transfer the ice cream to an airtight box and put it in the freezer for at leased 20 min before serving to make sure that it is frozen