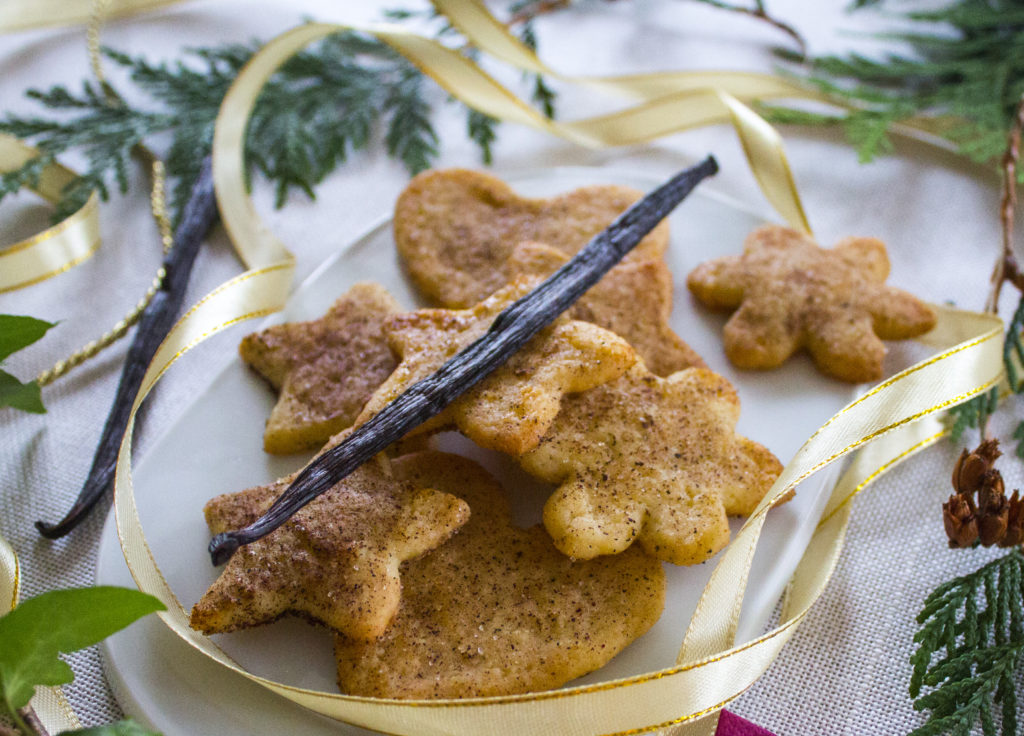 Heres another Danish Christmas Dessert. They are called "Jew Cakes" in Danish (not sure why). The dough is very basic and mainly consist of flour and butter and some spices. The cake is garnished with egg, sugar, and cinnamon (and possibly also chopped almonds).
These cakes are a treat to make as well, since you get to use all your favorit Christmas cookie cutters!
Enjoy – and merry Christmas!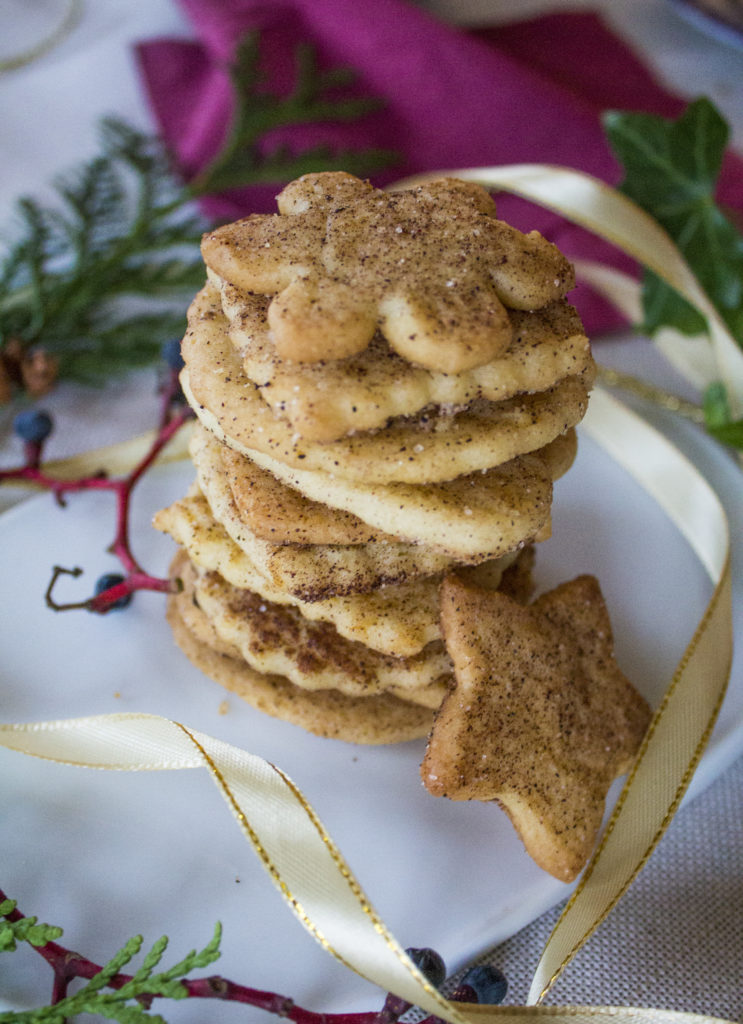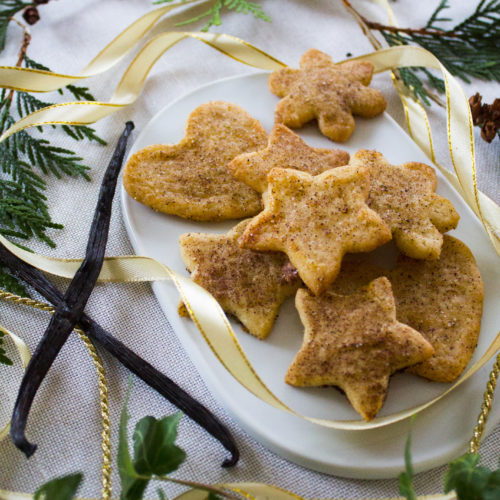 Jew Cakes – Danish Christmas Cake
Ingredients
Dough
250

g

flour

125

g

sugar

1/2

tsp

carbamate

1/2

tsp

ginger

grounded

1/2

tsp

cardamom

grounded

200

g

butter

1/2

tbsp

orange juice

freshly squeezed
Garnish
1

egg

10

tbsp

cinnamon

grounded

8

tbsp

sugar
Instructions
Mix flour, sugar (125 g), carbamate, ginger, and cardamom in a bowl

Chop the butter and add the orange juice and butter to the flour mixture. Knead till the dough has an even texture.

Roll the dough out on a piece of baking sheet till it is about 2 cm thick using a rolling pin. Add some flour to the top of the dough if it sticks to the rolling pin.

Use cookie cutters or a glass to make the shape of the cookies – remove any leftover dough from the baking sheet. Use this on a new sheet to make more cookies. Do this till all the dough has become cookies.

Whisk the egg till even and brush the cookies with the egg.

Mix the sugar and cinnamon and sprinkle it on top of the cakes.

Bake the cakes at 200 degrees C for 5-6 min till they are golden.