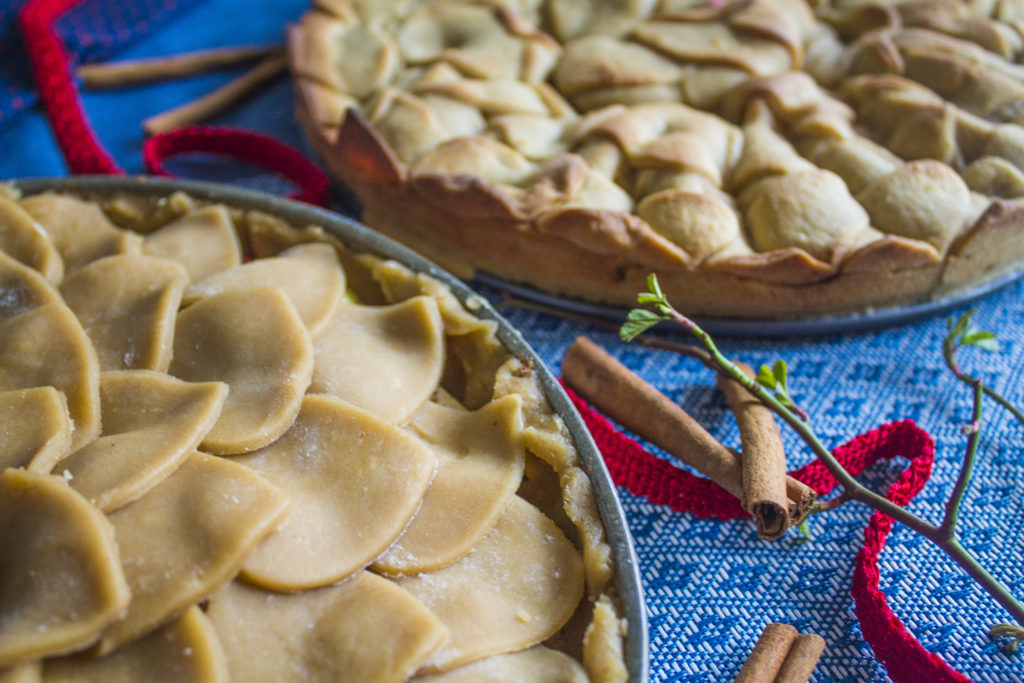 Here's a recipe for the classic apple pie with lots of apples, cinnamon, and brown sugar.
Usually, you make apple pies during autumn (at least in Denmark), as this is the time when the sour apples are ripe. But since I had a lot of extra apples lying around, i figured "Why not make some pie!".
It was fun trying to do a little more decoration than "just" making a lid of the dough thrown on top of the cake. The intention was to make a lid out of hearts of dough, but from the pictures it's clear that it is quite hard to see (especially after it has been baked). The reason is that the dough becomes very soft when baked in the oven. Therefore, it takes the shape of the apples instead of the carved heart. However, the effect looks very nice anyways.
The pie can be served with whipped cream or vanilla ice cream, as it may become slightly dry.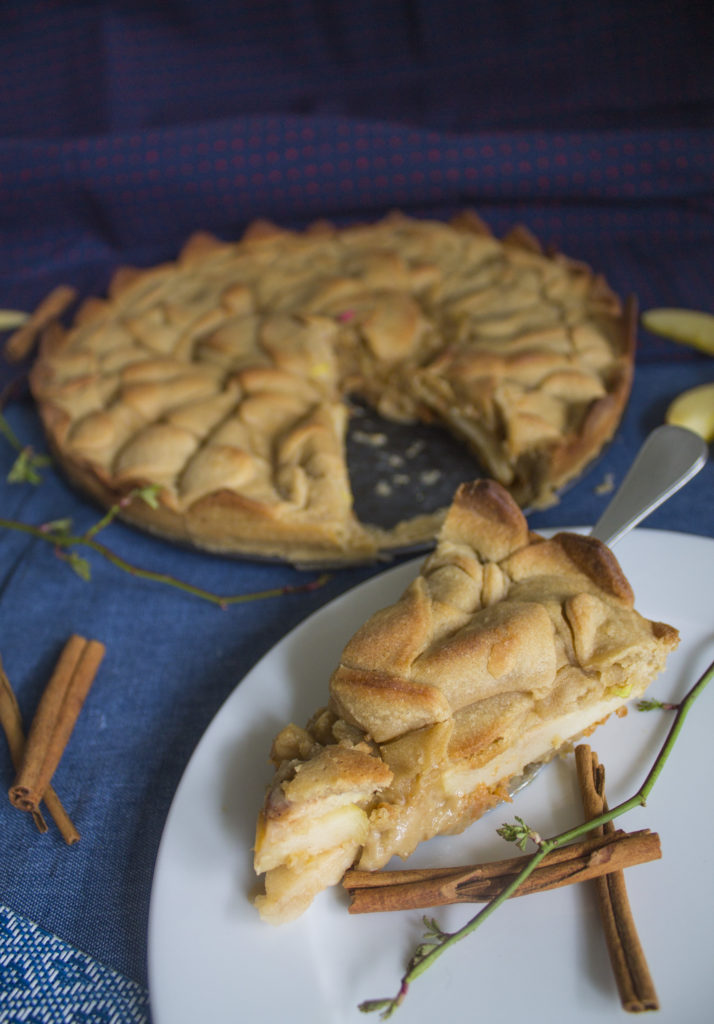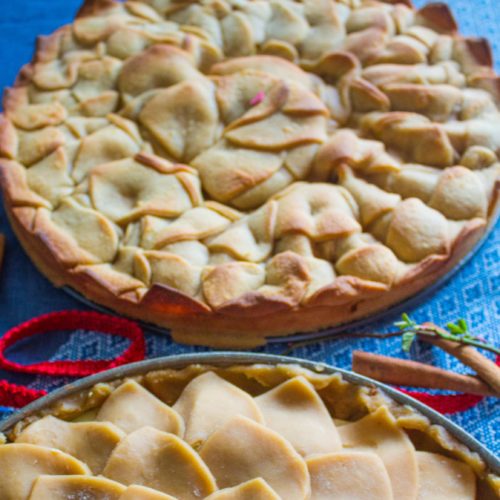 Apple Pie
Equipment
Springform pan (25 cm in diameter)
Ingredients
200

g

butter

90

g

brown sugar

70

g

sugar

2

eggs

2

tbsp

cinnamon

500

g

flour

1

tsp

baking powder

4

apples
Instructions
Melt the butter in a saucepan

Whisk together sugar, eggs, 1 tbsp cinnamon, and vanilla extract in a bowl

Add half the flour and the butter to the egg-mixture

Combine baking powder and the rest of the flour and pour into the dough – mix till combined

Put the dough in the fridge till cold (a little colder than room temperature)

Prepare the apples while waiting: Rinse the apples and remove the core. Cut the apples into thin slices

Distribute half of the dough in the sprintform pan by pressing it into the pan. Bring the dough at least 3 cm up the sides of the pan

Toss the apple pieces into the form and distribute them equally

Springle the apples with 1 tbsp of cinnamon

Roll out the rest of the dough into a circle the size of the springform pan

Put the circle-dough on top of the apples

Bake the pie at 200° C for 30 min